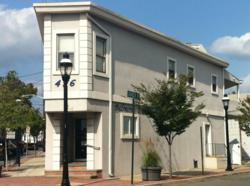 With our affordable Dental plan and E4D technology in place, we are able to give our patients the best care under a single roof, in a single visit.
Haledon, NJ (PRWEB) May 01, 2013
Belmont Dental (http://www.belmontassociatesnj.com) is continuing their efforts to accommodate their patients and save them money on many dental procedures. They have recently released the Belmont Dental Health Plan that enables patients to keep up with their dental hygiene and overall health without damaging their tight budgets. The office resources and staff have been expanded so that patients can call the office directly, instead of jumping through hoops with various insurance companies. With the Dental plan set, Belmont Dental and NJ Dentist, Dr. Lembo, have taken another step forward to ensure that their practice stays ahead of the curve.
Not only is the staff and office resources getting a boost, Belmont Dental is also increasing the productivity for further customer convenience with their E4D CAD CAM Crown machine. This innovative piece of dental equipment allows Dr. Lembo and his practice to create and install permanent crowns without a lab in a single visit. Dr. Lembo is confident that the new health plan combined with their superior technology will encourage patients to actively increase their efforts to keep up with their dental health. Dr. Lembo of Belmont Dental states: "We understand that our patients have tight schedules and cannot afford to set aside additional days off for multiple dental visits. With our affordable Dental plan and E4D technology in place, we are able to give our patients the best care under a single roof, in a single visit."
Belmont Dental's marketing manager, Route 72 Systems, is eager to spread the word about their latest in dental technology and is impressed with how swiftly they are growing their customer base. Route 72 is pleased to see the Belmont Dental Facebook up and running, where customers can keep up with the latest developments and new dental technology of Belmont Dental. In a recent post, Dr. Lembo is seen at Yankee Stadium, attending a High Technology Dental Conference. Route 72 looks forward to marketing Dr. Lembo and Belmont Dental. Founder and CEO of Route 72 Systems, Jim Alamia, states: "Belmont Dental has made a great move here with their new dental E4D technology. It provides their patients savings and better service. Their quality service has returned a high volume of sales leads from excited clients. We are blown away by their continued efforts to nurture their customer base and accommodate to their financial needs. Like their patients, we are all smiles here and we look forward to getting the word out about Belmont Dental."