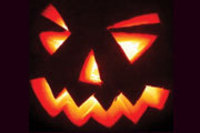 (PRWeb UK) October 7, 2010
The half term is almost here and there are loads of spooktacular events happening all across the country to entertain your little horrors. This half term holiday the only thing you need to fear is Halloween Night! Find some fiendishly fun activities at http://www.enjoyengland.com/halloween.
If you fancy something a bit different, why not visit the sites of England's Myths and Legends?
Take the hassle out of half term by visiting http://www.enjoyengland.com/halfterm, to discover what event and family activities are taking place around the country during half term.
This October, Enjoy England the consumer facing brand of VisitEngland is helping parents find some fun activities to keep the kids occupied during their holiday from school. In England there is an amazing variety of attractions and events for families and children of all ages. The holiday may be a break for the kids but you'll have your work cut out for you trying to entertain them throughout the week. However, keeping them busy doesn't have to be difficult.
Half Term Ideas
Walk… well… sleep on the wild side at London Zoo at the BedBUGS sleepover from 23 - 24 Oct. 8-11 year olds can spend the night next to spiders, beetles or tamarins, but don't worry they're all safely behind glass.
Hubble, bubble, toil and trouble, get to Seven Stories, the Centre for Children's Books in Newcastle upon Tyne on the double! Creep along this half term and dress to impress, think ghouls and goblins, pirates and witches for a week of weird and wonderful Creepy Creativities!
Have a close encounter with Snakes, Bats and Spiders at Chester Zoo. With over 7000 animals and 500 species, Chester Zoo is the largest zoological garden in the UK. http://www.chesterzoo.org
Not for the faint hearted! Hybrid X, comes to Magna Science Adventure Centre, Rotherham. A high energy and high impact scare entertainment experience taking you through the laboratory complex of the Dominions Genetic Modification and Research facility. With over 30 live actors and a host of special effects, Hybrid X will assault all of your senses as you make your way through over 1000 feet of dark twisting corridor space and the nightmare world that awaits you.
Take the test to see if you've got what it takes to be an astronaut at the National Space Centre, Leicestershire. Launch yourself into the future at the National Space Centre, the UK's largest attraction dedicated to Space Science and astronomy.
Take part in making some art at the Birmingham Museum & Art Gallery. From Halloween decoration to jewellery, join in with the fun activities at BMAG. Face painting, storytelling and craft workshops, workshops and activities take place everyday during the holiday. http://www.bmag.org.uk
Enter the land of Boggles, Twiggles and Thorny Crocklebogs at Bewilderwood, Norfolk, a huge forest of family fun and outdoor adventure. Treehouses, zip wires, jungle bridges, boat trips, marsh walks and really yummy food! Take part in the Snagglefang's Spooky Spectacular, dress up to scare, make masks and lanterns and join the lantern parade.
Have a Whizz-Popping time at The Roald Dahl Museum and Story Centre, Buckinghamshire. There are loads of scrumptious activities to get involved in. Chocolate decorating, Matilda Musical workshop, make Crackling Classroom Finger Puppets, help the head chef make Swiggles of Sweeties and Story time with the Grand High Witch. http://www.roalddahlmuseum.org/
View the Eden Project from a whole new perspective from the Rainforest Biome cliff face. Make the most of Halloweden, attend the Little Monsters Ball and enjoy the Eden ice rink at the Skate and Scream experience.
###