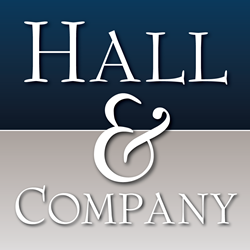 Whether you are a small business, high net-worth individual, or large multi-state entity, we will provide you with leading-edge tax expertise and strategies to maximize your bottom line
Orange County, CA (PRWEB) December 28, 2013
Hall and Company, one of the top public accounting firms located in Irvine, Calif., has just announced the completion of its new mobile-responsiveness website. Hall CPA soon will launch the new site, which will allow people to get up to date tax law changes and much more quickly and easily.
Since the day it opened for business over twenty five years ago, Hall and Company has strived to offer clients the best accounting, tax and financial services possible. The firm has a team of experienced CPAs who are ready and able to help all their business and individual clients with all of their tax and accounting needs.
In order to help people manage their money, the newly updated website now features helpful financial tools that anyone can access at any time. For example, visitors to the site will find a handy online calculator that will help them determine what it will take for them to pay off their credit card balances, and what they may wish to change about their monthly payment amount or schedule to meet this goal as soon as possible. The Hall and Company website also includes a mortgage loan calculator that will help homeowners determine their mortgage payoff amount, and a car loan calculator that people can use to see if buying or leasing a vehicle makes the most financial sense for them.
In addition, the Hall and Company site features in-depth information about the many client services the firm provides. These include audits, reviews and compilation; financial forecasts and estimates; and tax strategies for efficient planning — which is a topic that will surely be on peoples' minds as the year draws to a close.
"The tax environment is ever-changing," an article on the Hall and Company website noted, adding that the firm's experts stay abreast of strategies to minimize tax liabilities and keep clients informed of compliance issues and opportunities.
"Whether you are a small business, high net-worth individual, or large multi-state entity, we will provide you with leading-edge tax expertise and strategies to maximize your bottom line."
About Hall and Company:
With more than 275 years of collective experience in the field of public accounting, Hall and Company offers professional services that assist businesses and individuals with all their accounting, tax and financial concerns. In addition, the firm is proud of its quest for continuous learning. The owners of the company invest significant time, effort and money into certifying that all their CPAs are up to date with the very latest in information and strategies through continuing education, seminars and other training. They are also continuously investing in modernized technology to ensure that they will have the tools needed to resolve their clients' needs and concerns. For more information, please visit http://www.hallcpas.com/.