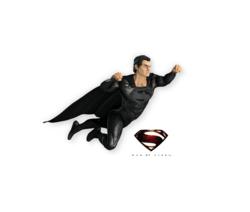 KANSAS CITY, Mo. (PRWEB) June 26, 2013
Hallmark will make its sixth appearance at Comic-Con International next month in San Diego, taking part in the largest comic book and popular arts convention in the world. Hallmark will provide more than 100,000 attendees access to Comic-Con-exclusive Hallmark Keepsake Ornaments, a brand that celebrates its 40th anniversary in 2013. Other perks include visits with a Keepsake Ornament artist and sneak peeks of Hallmark products to be released in 2014.
During the convention, held July 18-21, 2013, Hallmark will sell limited quantities of the following Keepsake Ornaments:

Wrath of the Rancor™ — Created especially for event sales, this ornament captures Luke Skywalker's struggle with the savage creature dwelling below Jabba the Hutt's palace as seen in 'Star Wars: Return of the Jedi™.' The Keepsake Ornament is part of Hallmark's commemoration of the 30th anniversary of the film's release. Sales limited to 200 pieces per day at each event for a total production run of 1,800 ($35 each).
U.S.S. Kelvin™ — A hard-fought battle and subsequent destruction of the Federation starship U.S.S. Kelvin provided the wildly exciting and emotionally stirring scenes kicking off 2009's feature film 'Star Trek.' Featuring battery-powered light, this is a "battle-scarred" variant of the same Keepsake Ornament available starting July 13 in Hallmark Gold Crown® stores. Sales limited to 175 pieces per day at each event for a total production run of 1,575 ($35 each).
Man of Steel — Inspired by this summer's big-screen adventure of the same name, this event exclusive features Superman™ in the dark version of his iconic uniform he wore while experiencing General Zod's nightmarish vision of Earth's future. This is a color variant of the Keepsake Ornament available in Hallmark Gold Crown stores in July. Sales limited to 150 pieces per day at each event for a total production run of 1,350 ($25 each).
These event-exclusive Keepsake Ornaments will also be available to attendees at New York Comic Con, Oct. 10-13, 2013.
"We're thrilled to return to Comic-Con this year as we celebrate 40 years of turning memories into magic with Keepsake Ornaments," said Beth Dorr, associate merchandise manager for Keepsake Ornaments. "We look forward to interacting with our passionate fans and sharing first-looks at our new Hallmark products. We'll also have fan-favorite activities, such as daily pin giveaways, autograph sessions with a Hallmark Keepsake Ornament artist, and for 'Star Wars' fans, appearances by the 501st Legion, Stephen Costantino and Deep Roy, and an Ewok photo-opportunity."
Visitors to Hallmark's booth in the Lucasfilm Pavilion will be able to meet and receive free autographs from Orville Wilson, one of the Hallmark artists behind the Man of Steel Keepsake Ornament. The actors behind 'Star Wars' characters Droopy McCool (Deep Roy) and the Gamorrean Guard on Jabba's Sail Barge (Stephen Costantino) will also be on hand to sign autographs.
Also making a return are character visits from fan favorites hoops&yoyo. Attendees can view many of the new 2013 Keepsake Ornaments, including Iron Patriot™ and K.I.T.T. from Knight Rider, as well as get a sneak peek of what's ahead for 2014.
A series of collectible buttons featuring five Keepsake Ornaments will be available for fan pick up. The series features five designs, with a limited quantity of one design given away each day of Comic-Con.
An official schedule of all Hallmark fan activities at Comic-Con will be available at the Hallmark booth in the Lucasfilm Pavilion.
About Hallmark Cards, Inc.
Hallmark makes the world a more caring place by helping people express what's in their hearts and spend time together – a privilege few other companies in the world enjoy. Hallmark greeting cards and other products are found in more than 39,000 retail outlets in the United States, including the network of flagship Hallmark Gold Crown® stores. The brand also reaches people online at Hallmark.com and on television through Hallmark Hall of Fame original movies and cable's top-rated Hallmark Channel. Worldwide, Hallmark offers products in more than 30 languages available in 100 countries. This privately held company is based in Kansas City, Mo., and is led by the third generation of the founding Hall family. Visit http://corporate.hallmark.com for more details.