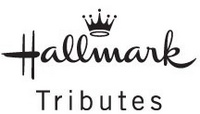 Whether someone is looking to recognize one assistant who went the extra mile or one hundred managers who hit the monthly numbers, we have a variety of products to help companies convey their appreciation
KANSAS CITY, Mo. (PRWEB) September 24, 2008
"Today, employers are seeking unique, creative and cost-effective ways to connect with the people who matter most to their business," said Colleen Finch, general manager for Hallmark Tributes. "With personalized promotional products from Hallmark Tributes, employers can recruit and retain talent, recognize achievements and milestones, reward safety adherence, and congratulate or thank employees for a job well done."
The latest endeavor of Hallmark Cards, Inc., Hallmark Tributes combines the greeting card company's signature warmth, caring and quality into an innovative line of products for people who value a personalized approach to business relationships. Products include gift cards and gift card presenters, casual and formal awards, Keepsake Ornaments and creative sound products, including frames, travel mugs and desk buttons.
Gift Cards and Presenters Take Gift-Giving to a New Level
Hallmark Tributes offers gift cards in denominations ranging from $5 to $500 for use as employee incentives and rewards. The gift cards, redeemable at any Hallmark Gold Crown® store, are ideal for human resource departments, sales managers and anyone wanting the ease of giving gift cards.
Additionally, Hallmark Tributes offers a variety of unique gift card presenters that bring motivational tunes to the office. The sound greetings and box presenters share the giver's message through quotes and songs like Queen's "We Will Rock You."
Personalized Products Make an Impression
Hallmark Tributes' full line of motivational products makes it easy for businesses to reward and connect with employees and clients. Sold through promotional products distributors, the line includes everything from awards and inspirational books to team gifts and Keepsake Ornaments, all created with the Hallmark touch people recognize and appreciate. Additionally, businesses can add their company logo to the products.
Hallmark Tributes also brings its signature songs and sounds to promotional products. Desk Top Buttons With Sound and Musical Commuter Mugs play songs including Bachman Turner Overdrive's "Taking Care of Business." A Business Idea Book and product catalogue provides fun and creative ways to motivate employees with these and other Hallmark Tributes promotional products.
"Whether someone is looking to recognize one assistant who went the extra mile or one hundred managers who hit the monthly numbers, we have a variety of products to help companies convey their appreciation," said Finch. "These are items that will be displayed on desks for years to come, offering a consistent reminder of a business's commitment to and appreciation for the recipient."
For more information on receiving the Business Idea Book and product catalogue, carrying Hallmark Tributes' products or finding a distributor please visit http://www.hallmarktributes.com.
About Hallmark Tributes
Hallmark Tributes (http://www.hallmarktributes.com) helps businesses recognize, motivate and connect with employees, clients, vendors and other associates. The company offers a wide range of motivational items through distributors nationwide. In addition, Hallmark Tributes offers gift cards and gift card presenters. Hallmark Tributes is a Hallmark Company. Its parent company, Hallmark Cards, Inc., is based in Kansas City, Mo.