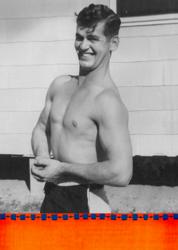 KANSAS CITY, Mo. (PRWEB) June 03, 2013
Today, Hallmark announces the winners in its recent card-creation contest, "Celebrate Him." Greeting card hopefuls were invited to use original photography or illustration and original writing to create a birthday card that could be sent to any man. Entries could be sweet, silly or funny.
Contestants submitted their creations in April. The 23 winning designs will be sold on Hallmark.com starting this year in July. In-store winners will be announced and featured in Kroger stores in June 2014. Winners each receive $250 and could win an additional $250 if their cards are chosen for in-store sales.
Hallmark judges looked for cards with photography or illustrations and writing that worked well together and could be sent to all types of men. Participants could enter a total of three cards. Entrants were encouraged to check out the Hallmark Contest Facebook page for tips on this contest.
This is Hallmark's 43rd consumer-created card contest. The 19 winners are from 13 U.S. states and one winner is from Canada. Four winners won for two entries. Here are the winners in Hallmark's "Celebrate Him" competition:
Donna Anderson, Frisco, Texas
Jessica Ard, Catlettsburg, Kentucky
Patty Cimlov-Zahares, San Jose, California
Mary-Ann DiGiovanni, Mississauga, Ontario, Canada
Jenny Fenlason, Minneapolis, Minnesota
Sharon Gesser, Wilmington, North Carolina
Sandra Groth, Dorchester, Wisconsin
Nick Guild, Middlesex, New Jersey
Holly Hildreth, Columbus, Ohio
Irma Mason, Xenia, Ohio
Megan Merscheim, Summerset, South Dakota
Suzanne Moser, Wapakoneta, Ohio
Laurie Muller, Sunbury, Ohio
Julie Nguyen, Lorton, Virginia
Lanae Philaphon, Brooklyn Park, Minnesota
Lyndi Schnelle, Wichita, Kansas
Kate Stover, Valencia, Pennsylvania
Beena Thangiah-Brown, Centreville, Virginia
Jodi Waskosky, Robinson, Illinois
New Competition Now Open
Hallmark's latest competition, "Wedded Blisses & Baby Kisses" is currently accepting submissions. Consumers are invited to use original writing and photography to create a card celebrating a wedding, anniversary or new baby. For more information or to submit a design, visit HallmarkContests.com.
About Hallmark Cards, Inc.
Hallmark makes the world a more caring place by helping people express what's in their hearts and spend time together – a privilege few other companies in the world enjoy. Hallmark greeting cards and other products are found in more than 39,000 retail outlets in the United States, including the network of flagship Hallmark Gold Crown® stores. The brand also reaches people online at Hallmark.com and on television through Hallmark Hall of Fame original movies and cable's top-rated Hallmark Channel. Worldwide, Hallmark offers products in more than 30 languages available in 100 countries. This privately held company is based in Kansas City, Mo., and is led by the third generation of the founding Hall family. Visit http://corporate.hallmark.com for more details.