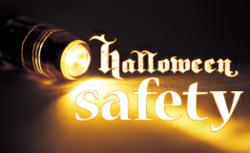 Being alert and attentive to potential dangers can ensure that Halloween will be enjoyable and safe
Neptune, NJ (PRWEB) October 27, 2011
Halloween is a very unique holiday enjoyed by adults and children alike. It's especially important to note that the Halloween schedule can also present dangers that can be prevented. Most Parents and children are aware of the basics to being safe, such as staying in groups, not talking to strangers and being cautious in the streets. However, the excitement and distraction of Halloween can lend itself to complacency.
"Halloween is definitely a fun holiday, but being alert and attentive to potential dangers can ensure that the day will be enjoyable and safe," said Donald Colarusso, President of All Hands Fire Equipment and a 24 year veteran of the fire service and owner of All Hands Fire Equipment, distributor of ESS Goggles and one of the top Firefighter Gloves suppliers in North America.
Here are some safety tips to ensure an enjoyable and safe Halloween:

Even when in costume, Trick or Treaters should ensure that they have on high visibility clothing, markings and/or illumination, such as glow sticks, flashlights or reflective materials.
Using caution when crossing the street or walking on the side of a street is as important as ever this time of year. Costumes in some cases limit the wearer's visibility to oncoming traffic and dark costumes are less visible to drivers.
A safe route should be planned ahead of time.
Parents should maintain contact with their older children who may be out with friends.
Abiding by local laws and/or ordinances, such as an established curfews is also important.
Making sure that older children and/or teenagers stay together in a group is helpful.
Avoiding strangers and unfamiliar homes or neighborhoods should be stressed and children should be reminded that they should never enter a stranger's home.
Treats should be fully inspected and anything that is not tightly wrapped in it's original wrapper should be discarded.
Parents and children both should maintain a level of 'situational awareness'. Being vigilant and aware of one's surroundings can make the difference between a safe and enjoyable holiday or an evening where accidents can easily occur.
In addition to the safety tips above, using extreme caution with knives and sharp tools when carving pumpkins can help avoid injury. Being careful with open flames especially when handling matches or the placing decorative candles is very important. Placing candles and pumpkins with candles or open flames on a secure and sturdy table away from flammable decorations is recommended.
Reviewing these safety tips with the entire family will help make Halloween be a special and safe event. More information and fire safety equipment such as Flashlights, Glow Sticks, Fire Boots, Fire Extinguishers and Firefighter Hoods can be found at the All Hands Fire Equipment website.
###