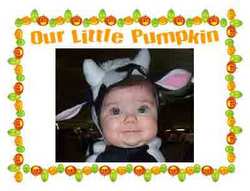 St. Cloud, MN (PRWEB) October 12, 2007
Halloween is an excellent time for family fun. The Internet is a great resource for fun ideas for your family from creating invitations for your Halloween party to decorating your desktop with Halloween images. Freeze.com offers tips on how to get into the Halloween spirit.
Did you know that Halloween started in the U.S. as a harvest festival. It is now the sweetest holiday of the year with over 25% of candy sold in the two months prior to Halloween in the U.S. And it's not just for children any more over 60% of adults get into the Halloween spirit (and admit to sneaking their children's candy every now and then).
Get your family in the Halloween spirit with these spooktacular ideas:
Print free Halloween party Invitations to get the party started. Free borders, text, images and more included.

Add Halloween clip art for a ghastly touch to all your craft projects.
Decorate your screen with a superior 3D Halloween Screensaver.
Turn your wallpaper into a haunted cave -- complete with 3D witch, ghouls and more.
Download free Halloween sound effects to get in the creepy spirit!
Play Halloween games until the haunting begins.
Create a greeting card with your favorite goblin's picture. Totally adorable.
Add Halloween Ringtones to your cell phone.
All these [Halloween Goodies are available free from Freeze.com.
Create lasting Halloween memories for you and your family. Quality time doesn't have to be expensive
About Freeze.com:
Freeze.com was founded on the premise that superior quality content would draw a large audience. Over $1 million of original 3D screensavers, wallpaper and clip art are currently available. This totally free content is funded by optional promotions. Freeze.com is part of the W3i family of websites. To review Freeze.com's superior quality content, visit Freeze.com.
###