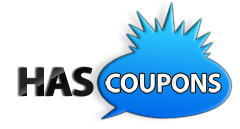 Orlando Florida (PRWEB) September 30, 2012
HasCoupons.com is giving away a Iphone 5 when they hit their milestone of 555th Facebook.com like, also for the 1000th like Hascoupons.com is giving that person a Smart T.V.
More giveaway promos to come shortly follow @hascoupons.com to find out details on these upcoming giveaways.
HasCoupons.com wants to help stretch everyone's dollar as long as possible. HasCoupons.com offers a multitude of different savings option from over 4,000 of the top retailers online. With a quick click of the mouse a person can get free shipping on their next purchase online. HasCoupons.com also has its own exclusive promotions still available right now.
Make A Haunted House
Stay Puff Inflatable- Everyone is going to hope you have the Ghostbusters on speed dial when a person decorates their haunted house with this Stay Puff Inflatable, this inflatable decoration looks just like the fictional marshmallow man mascot from the Ghostbusters franchise. The inflatable is equipped with a fan, cord, spikes and lines.
6ft Airblown Inflatable Ghost Face- this decoration will add fear to the trick-or-treaters' spooky Halloween fun with the 6ft Airblown Inflatable Ghost Face decoration. This prop includes a tall, inflatable figure with the classic Scream mask, dangling black robe, a plastic butcher knife, and an AC cord to keep it blown up. Complete your creepy decorating with this high quality figure.
Costumediscounters.com coupons
Fog Machine - 400w- The Fog Machine - 400w is the perfect accessory if you need some fog for a play or a Halloween haunted house. Simply, put in the liquid fog, which is sold separately, and you'll be creating misty atmosphere all your fogging needs.
Light-up Lawn Skeleton- Nothing is freaky as realizing a skeleton has risen up right in front of the house. This Light up Lawn Skeleton is the perfect way to make a scene at any haunted house. This awesome guy pokes out of any lawn and lights up at the skull.
Anytimecostumes.com coupons
Hascoupons.com favorite outdoor decorations that will frighten the pants off children trick or treating this Halloween get them while they last.
HasCoupons.com also wants to remind everyone about the exclusive giveaways that are still available right now. Hascoupons.com has the $10 Mail in Rebate for a BP Gas Card or Visa Debit Card, the free Iphone 5 for the 555th Facebook.com like, and the smart T.V. for the 1000th like. Hascoupons.com the people's favorite place to start saving for the holidays this year.