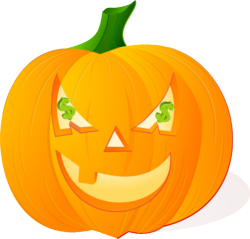 Consumers are Spending Over $300 Million on Pet Costumes.
Atlanta, Georgia (PRWEB) October 13, 2011
Of the nearly $7 billion being spent, $2.5 billion will go to costumes ($300 million of which is pet ensembles), $2 billion shelled out for candy, and a little less than that on decorations. Now is the time for all haunted houses, candy providers, and costume stores to remind consumers where they should spend their holiday money. AccurateLeads can provide businesses with consumer mailing lists and e-mail marketing services that can put their store in the forefront of buyer's minds. Until the end of October all standard retail orders from first time buyers will be discounted 15%.
Research by the NRF reported that consumers spent $3.3 billion in 2005, $4.8 billion in 2009, and $5.8 billion in 2010. It is believed that the largest reason Halloween has seen such steady growth in spending is the incline in adult celebration of the holiday. Bars all over the country hold costume contests and drink specials for the 21 plus crowd. This holiday also drives consumers to engage in atypical behavior by going to uncommon places, and participating in different activities that satisfy their celebratory needs. In turn consumers become more open to outside advertisements and ideas.
A simple discount or advertisement mail piece will bring a company into the selection set of the consumers mind during the decision making process. AccurateLeads new-mover lists have over 300,000 leads added weekly that businesses can use to make people unfamiliar to area aware of their services. Other selects that retailers can take advantage of during the Halloween spending spree is households with children that contains over 39 million prospects, or a consumer mailing list of pet owners with 32 million plus leads. Putting a coupon physically into consumers hand gives them high motivation to choose one vendor over another out of the simple notion they are saving.
For the bars and promotion companies attempting to gain market share AccurateLeads can pull recent college graduates along with a number of other selects. All of these various selects fall within the parameters of the 15% discount being offered until the end of October. Through direct mail, retailers can put a candy voucher directly into a mom's hand or send a college student to landing page with a QR code. With Americans cutting spending during all other times of the year it would be a poor decision for businesses not to take full advantage of the holiday shopping splurge.
About AccurateLeads
AccurateLeads is a leading provider of direct marketing services that helps in creating brand recognition and customer growth. Founded in 1984, AccurateLeads has developed a unique marketing process for businesses to engage in a multichannel advertisement programs which aid in recognition and creates resonance among consumers.
###