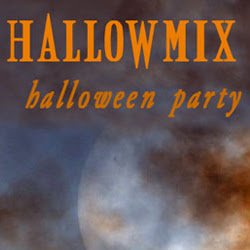 For epic Halloween music, Hallowmix is my first stop.
San Francisco, CA (PRWEB) September 07, 2012
Hallowmix is the world's best source for Halloween party music for good reason. The website is chock full of custom playlists designed to fit any party style. Browse the site and get access to music videos, photo galleries, awesome Halloween gear and decorating essentials, Halloween parties and events, and news.
Halloween music playlists include:

Year (2012, 2000's, 1990's, 1980's, etc...)
Dance
Mashups
Scary
Oldies
Rock
Hip Hop
And more.
View music videos in both HD and SD for nearly every Halloween song on the site. Browse themed photo galleries for creative ideas to help make sure your halloween party is truly epic. Find the best hand-picked gear and decorating essentials out there, from accessories for your party to Halloween costumes. Learn about world-renowned parties happening near you, as well as the latest Halloween-related news.
Music is a key ingredient to a successful party and can really pump the crowds full of energy. Hallowmix is dedicated to helping to make sure your halloween party is epic in every way. Check out the free playlists on Hallowmix.com, and start planning your epic party now.