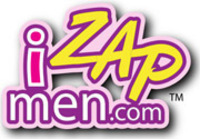 I'll be the first one to tell you how much I love Halloween, but all of that fun can be ruined if you are not careful with the decisions you make or if you run into someone who is not making good decisions
Valhalla, NY (Vocus) October 26, 2010
Halloween is only a few days away so it's time to get all of your shopping done so you can go out and make the most of your weekend. According to iZAPmen.com, Halloween is celebrated by American adults more than any other holiday! That being said, you would imagine it's not just children piling tons of candy in their trick-or-treat bags. Many adults take part in the festivities as well, whether it is parents who chaperone their children or adults getting dressed up and going out to clubs, bars and parties. It is definitely an incredible holiday to celebrate but we must always remember to take the appropriate Halloween safety precautions whether you are a parent taking your child trick-or-treating or an adult having a good time with your friends. iZAPmen.com provides us with much more than the usual Halloween safety tips.
The children have come home from school after a day of showing off all their great costumes and characters and are ready to go get some candy! Surely the first thing that mothers think about is the safety of their children. Halloween is all in good fun, but mothers are well aware that their children are approaching and receiving candy from strangers. Here are some tips for moms to make sure that your child is kept out of harm's way. Always make sure that any candy that your child is given is properly wrapped so that you know it isn't tampered with. Anything that is loose or not wrapped correctly should be thrown out immediately. When your child selects a house that they want to go to, stay by their side at all times because that is the only way to ever really make sure that they do not disappear. Finally, avoid streets that do not have bright street lights. Surely there are plenty of streets in your neighborhood, so just make sure you are going down the ones that seem the safest to you. Wear bright clothing, carry flashlights and be sure to bring your cell phone to report any trouble.
When adults go on their own Halloween adventures, usually there is alcohol involved. With an abundance of vampires and alcohol, you need to always make sure to take the right precautions when going out. Some costumes often attract more attention than others which may cause unwanted incidents that can lead to very serious consequences. An image of a drunk vampire who won't take "no" for an answer from a French maid may come to mind. There is nothing wrong with the costumes themselves, but we need to be as careful as possible. So here are some tips on how to avoid incidents when out on Halloween. Always travel with a group of friends and do not separate from them especially when wandering the streets from one place to another. For women, some costumes tend to be more revealing which often attracts more attention. Bring a light jacket with you that will not be a nuisance, in case you feel uncomfortable where you are. It will also help while you are walking the streets in a city where you are seen by more people.
Despite all of the tips above, the unexpected can always happen so you need to find the best way to protect yourself in the event a situation begins to take a turn from bad to worse. We spoke to the experts at iZAPmen.com regarding what to do in case you are put in uncomfortable situations or ever confronted with major problems. When we spoke to Tammy Taser of IZapmen.com, she said "I always keep my Taser C2 with me when I am going out on Halloween. It just gives me an even greater sense of security whether I'm dancing on Halloween or just out on the town with my friends on any night."
"I never leave home without my stun gun in my purse" says Suzy Stungun. "No matter what my situation, I know that no one will mess with me after a couple zaps from my stun gun.
Pepperspray Patti tells us how "her light and convenient pepper spray is with her no matter where she goes and that it will definitely be in her pocketbook this Halloween."
"I'll be the first one to tell you how much I love Halloween, but all of that fun can be ruined if you are not careful with the decisions you make or if you run into someone who is not making good decisions," says Mandy Mace. "My mace is definitely going to be locked and loaded this weekend!"
The beauty of these products is that when you take them with you on a Halloween adventure, it's not like you can't ever use them again! They will always be available for you to use no matter where you go. Moms can carry them as extra protection when with their kids or even alone. Adults can have them for when they go out to on dates, to parties, clubs or bars. It will just be so much more comforting knowing you have a backup plan in case of any kind of incident that might require you to defend yourself. Hopefully some of the self-defense products found on IZapmen.com, will help keep you and your loved ones safe this Halloween!
About iZAPmen.com
iZAPmen.com provides women with the widest assortment of non-lethal self-defense products available today. The products are designed especially for women and their need to protect themselves from becoming a victim.
iZAPmen.com is a must see, must shop website experience for any women who wants to effectively defend herself so as not to become the next victim of a violent crime. Women who are already flocking to and enjoying the site include college Co-Eds concerned about violent crimes on campus and dorm room security, single women seeking protection against dates gone wrong, working women concerned about their everyday security in the workplace and beyond and even moms seeking products to protect themselves and their children. There is truly something for every woman at iZAPmen.com.
Products offered include Mace and pepper sprays in a wide variety of unique products and formats just for women. Similarly iZAPmen.com offers one of the widest selections of stun-guns and Tasers specially made for women. These products are made to fit securely in a women's hand and come in a wide variety of colors. Many are truly well concealed or camouflaged as lipsticks, cell phones, rings, key chains and other items. In addition, iZAPmen.com offers complete safety kits including their College Survival Safety Kit, Ultimate Apartment Survival Kit and Ultimate Vehicle Safety Kit. They also have an assortment of Self Defense DVD's, Self Defense Weapons, Personal Alarms, Home Protection, Diversion Safes, Safety Lights and more– all made exclusively for women.
Browsing iZAPmen.com is a comfortable, enjoyable, empowering experience for any women.
iZAPmen.com is a wholly-owned subsidiary of Prism Holdings, Inc., a multi-dimensional eCommerce company based in picturesque Valhalla, NY. For additional information on Prism Holdings please visit http://www.PrismHoldingsInc.com.
###