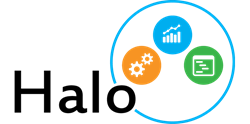 Halo's Integrated Budget Planner is a powerful analytical tool that includes the critical workflow and editing features normally found in enterprise software solutions
San Diego, CA (PRWEB) September 16, 2015
Halo today announced the North America and Asia Pacific release of Halo Integrated Budget Planner (http://www.halobi.com/budget), the first planning solution to fully integrate with business analytics software. Halo Integrated Budget Planner combines the necessary workflow for budget planning with forecasting and scenario tools, financial consolidation, and a single environment to eliminate working across multiple tools.
"Mid-market companies' budget planning needs are becoming more complex, and finance departments need more flexibility in tools to support budgeting cycles," said Brandon Kirby, Vice President of Technology and Business Development, Halo. "By building the capability on our flagship business analytics platform, we are delivering a simplified approach to handling each stage of the budgeting process."
Seamless Integration and Flexibility
Whether it's the challenge of consolidating financials, better forecasting, or simply having to work across multiple systems, mid-market companies are looking for more flexible, yet easy-to-use tools. Halo Integrated Budget Planner raises the bar by addressing these needs through a powerful BI platform. For the first time, a budget cycle can be supported in a single solution accessed by all the players in the process.
"Halo's Integrated Budget Planner is a powerful analytical tool that includes the critical workflow and editing features normally found in enterprise software solutions," said Amanda Smith, Senior Product Manager, Halo. "This solution fits the bill for companies who are tired of juggling multiple software tools."
Budget Forecasting with Predictive Analytics
Halo Integrated Budget Planner was designed for mid-market firms looking for a more interactive solution that can be used in conjunction with BI capabilities. The software is part of the Halo 15.2 platform, which delivers a full suite of data management, visualization, predictive analytics, and now planning capabilities. Unlike many tools which require users to adapt to a preset workflow and data structure, the Halo solution maps to existing workflows with ease.
About Halo
Halo is an analytics software and advisory services provider (halobi.com) which offers customers an innovative blend of technology to manage demand, inventory, and supplier relationships. Halo's Advanced Information Hub is a first-of-its-kind solution to help companies leverage all their corporate data to generate new insight for competitive advantage.