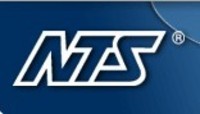 We are pleased to have the opportunity to expand our local service offerings to include HALT/HASS capabilities. Many of our current clients have requested these services and we know there are many other manufacturers in this region that can benefit from these new services as well
Fullerton, CA (PRWEB) October 29, 2008
National Technical Systems, Inc. (NASDAQ: NTSC), a leading provider of product design and compliance engineering services, announced today that its Fullerton, CA test facility now has the ability to perform HALT/HASS testing for various different product types. Highly Accelerated Life Testing (HALT) and Highly Accelerated Stress Screening (HASS) are two methods utilized for early identification of potential problems that are likely to arise during the course of the product aging process.
The HALT process employs combined thermal and triaxial (often referred to as "6 degrees of freedom") vibration stress to rapidly uncover design issues and potential structural defects. Early discovery and remediation of these problems is vital not only to the overall success of the product, but for the containment of product warranty costs over the long term.
HASS speeds the discovery of latent defects in product manufacturing and thus reduces associated problems once a product is released. The process utilizes similar equipment to the HALT testing process, and the development of a proper HASS profile requires previous HALT results, as well as other data and product validation information. In addition to identifying defects in existing products, HASS can also determine the impact that alternative components will have on a product's design.
"We are pleased to have the opportunity to expand our local service offerings to include HALT/HASS capabilities. Many of our current clients have requested these services and we know there are many other manufacturers in this region that can benefit from these new services as well," said Marty Lonky, General Manager of the NTS-Fullerton laboratories.
The combination of both HALT and HASS performed early during the product design and development process provides an excellent indication of how durable, robust and reliable the finished product will be. The NTS Fullerton team proudly offers these new services and encourages product manufacturers to contact them to discuss the many specific ways that their product development process can benefit from HALT/HASS.
More information about HALT/HASS testing can be found in an article on the NTS website.
About NTS
National Technical Systems, Inc. is a leading provider of engineering services to the defense, aerospace, telecommunications, automotive and high technology markets. Through a world-wide network of resources, NTS provides full product life-cycle support, offering world class design engineering, compliance, testing, certification, quality registration and program management. For additional information about NTS, visit our website at http://www.ntscorp.com or call 800-270-2516.
The statements in this press release that relate to future plans, events or performance, are forward-looking statements that involve risks and uncertainties, including risks associated with uncertainties pertaining to customer orders, demand for services and products, development of markets for the companies' services and products and other risks identified in the companies' SEC filings. Actual results, events and performance may differ materially. Readers are cautioned not to place undue reliance on these forward-looking statements, which speak only as of the date hereof. The companies undertake no obligation to release publicly the result of any revisions to these forward-looking statements that may be made to reflect events or circumstances after the date hereof or to reflect the occurrence of unanticipated events.
"Safe Harbor" Statement under the Private Securities Litigation Reform Act of 1995: Statements in this press release regarding National Technical Systems' business which are not historical facts are "forward-looking statements" that involve risks and uncertainties. For a discussion of such risks and uncertainties, which could cause actual results to differ from those contained in the forward-looking statements, see "Risk Factors" in the Company's Annual Report or Form 10-K for the most recently ended fiscal year.
###