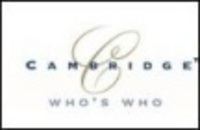 GLEN ELLYN, Ill. (PRWEB) January 31, 2008
Hamilton has an impressive background caring for the elderly and physically challenged persons. She began her professional career in 1977 with a stint as a certified nursing assistant. Later at Elmhurst Memorial Hospital, she prepared rehabilitated patients for their return home after hospitalization as a patient care technician. Her prior experiences in home healthcare include working for First Choice Home Health Care, Elmhurst Home Healthcare (affiliated with Elmhurst Memorial Hospital) and an assignment at Concorde Place, an assisted living facility.
Hamilton is a Certified Medical Biller Coder, designated by ABS Medical Billing. When she started Hamilton Home Care Services, Inc., which later became HomeCare and More, Inc., she was committed to providing services for persons with terminal brain injuries. Since then, she has opened-up the company to encompass in-home assistance for seniors with general aging issues as well as those with dementia and Alzheimer's disease. HomeCare services are not limited to senior care. After an extensive satisfaction survey of their clients, Senior Approved Services, Inc. awarded formerly Hamilton Home Care Services, Inc. Senior Approved Certification. The designation requires a minimum of a 90% approval rating from the surveyed clients.
While employing a number of caregivers and homemakers at any given time, HomeCare supervises four office staffers. HomeCare and More, Inc. specializes in private duty, live-in, homemaking, pre- and post-natal assistance. All of her staff are screened with background checks. Most of them are certified nurse assistants experienced working in the healthcare field. In addition, HomeCare and More, Inc. staff are available to accompany or transport clients to vital appointments. For more information, visit http://www.homecareandmore.net.
About Cambridge Who's Who
The Cambridge Who's Who mission is to provide its 250,000 members with recognition, support and credibility to advance their careers. Cambridge Who's Who Registry is committed to delivering the highest-quality networking resource, for job recruitment, career enhancement and new business development. See who's making news at http://cambridgewhoswho.blogspot.com.