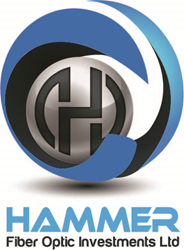 "We were able to identify a need in this market," says Mark Stogdill, Hammer Fiber's CEO, "there's very little choice for consumers in Atlantic City and Hammer Fiber is ready to deliver a new and reliable alternative."
Point Pleasant Beach, NJ (PRWEB) January 07, 2016
Atlantic City residents and businesses will be the first to gain access to Hammer Fiber's Internet services powered by Airbox USA. Hammer Fiber Optic Investments, the New Jersey based Network Services provider, has announced their plans to bring a direct to consumer platform to the Atlantic City area. The company has partnered with Airbox USA, to deliver High speed Internet service, VoIP telephone service, and IPTV service to the Atlantic City area, providing those residents with another option for their service provider.
"We were able to identify a need in this market," says Mark Stogdill, Hammer Fiber's CEO, "there's very little choice for consumers in Atlantic City and Hammer Fiber is ready to deliver a new and reliable alternative."
Hammer Fiber will be utilizing the Airbox proprietary technology to power their service network, which will allow the company to deploy fiber-through-the-air services to homes and businesses in the Atlantic City and surrounding areas. The services will be delivered via their wireless network, which is supported by an all-fiber optic backbone. The company has completed installation of the first Airbox transmission hub located at the Ocean Club Condominiums and testing of the equipment is underway. The initial tests have already exceeded the company's expectations and they have begun to accept orders for the service which they anticipate to begin delivering in March.
Hammer Fiber has stated that this pilot program is intended to not only provide internet, television and phone service to residents but to pave the way for what the company believes is the next generation of Broadband delivery.
As part of their roll out, the company will be offering incentive programs, including special pricing and referral discounts to those who pre-order service. Hammer Fiber has laid out its plan to launch the service in the market in two stages with the first stage to commence in February, allowing for beta-testing and customer feedback as well as the installation of select customers who pre-ordered service. The second stage, which is slated to cover all of Atlantic City and parts of the surrounding townships, will commence in March and provide for a broad reaching service platform.
Given the technology at their disposal and its ability to deliver extremely high bandwidth to customers, Hammer Fiber expects that customer acquisition will be rapid.