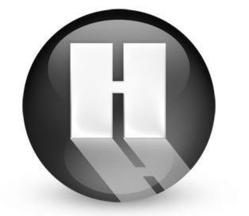 "2013 will see the mortgage industry continue to evolve and the job of originators continue to become more professional,"
MISSION VIEJO, CALIFORNIA (PRWEB) January 16, 2013
"2013 will see the mortgage industry continue to evolve and the job of originators continue to become more professional," stated Drew Waterhouse, Managing Director of Hammerhouse "The industry will continue to stabilize and the companies that are properly structured, with strong leaders, quality-focused, balanced production, technologically advanced, geographically oriented and financially strong, will find 2013 to be the year they excel versus their peers."
2013 Mortgage Industry Hiring Trends

A New Market Environment Ascends - While the advent of higher rates has been forecasted for some time, along with the corresponding move away from a refinance-transaction orientation to a purchase-transaction orientation, 2013 is the year for it to occur. While the Federal Reserve has pledged to keep its Fed Funds rates low into 2015 or until certain economic targets are reached, they cannot control market rates. Based on an improving economy, rates will rise meaningfully by the end of the year, and may keep an upward trajectory for years to come. Even if rates do not rise, the pool of those willing and able to refinance will continue to grow smaller.
The impact of that change will be industry-altering. Not only does the source of business change but the business development strategy necessary to attract the new business must change. There will be fewer people and companies needed in such an environment.
Consolidation of Firms Will Accelerate - With less volume comes the need for less and more efficient resources to generate production. There will be a consolidation among independent mortgage producers. Some will simply find it too difficult to maintain their independence in the new market environment. Those that were too dependent on refinances will either merge or disappear.
In addition to growth among independent retail mortgage bankers will be continued growth in brokerage ranks. The flexibility, freedom and financial benefits available for top producers will continue the move away from big bank mortgage operations.
"Highly-Valued" Originators Will Be Rewarded - Originators with transferrable, balanced, referral-based books of business will be in high demand. There is simply no better type of originator for a mortgage company than one who has consistently produced at high levels; both purchase and refinance business, sourced from past-customers, Realtors®, builders and financial advisors. Originators meeting this standard will find that they have significant leverage with employers.
One related trend that will continue into 2013 is that these highly-valued originators will find their employers willing and even eager to provide value-added benefits. Some of these benefits include work-life balance flexibility, administrative and marketing support including people and technology and professional development and training.
Industry Seeks Youthful Renaissance - While older, more experienced and proven originators are the hottest commodity in the industry; a move to recruit and develop younger talent is underway and will grow in 2013. One of the consequences of the housing sector collapse was a loss of younger and mid-career originators. Now, with the market preparing to move to a purchase-orientation, the need for younger originators to provide the hustle needed to succeed with Realtors® and to target younger, first-time buyers is readily apparent.
A related emerging trend is the beginning of "transition planning" for older originators hoping to chart a path to retirement. Look for lenders to support the natural transition of older, successful originators that also preserves the valuable books of business they have developed over the years.
About Hammerhouse LLC
Hammerhouse LLC is an expanding national recruiting and strategic growth firm for the financial services industry with mortgage sales and leadership placement at its core. Founded in 2008, Hammerhouse partners with clients to source, attract, model match, hire and retain revenue-generating human capital at all levels of an organization---- from production to executive leadership. Through its unique model matching process, Hammerhouse helps mortgage bankers and depositories as well as private equity firms entering and expanding in the market, expand top line revenue by adding experienced mortgage professionals that focus on purchase business and have developed transferable relationships from referral partners and past customers. For more information on Hammerhouse LLC, please visit http://www.teamhammerhouse.com.