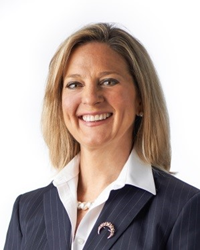 CHARLESTON, S.C. (PRWEB) November 19, 2018
Hammes Company, the nation's leader in healthcare building strategies (hammesco.com), has announced the recent opening of its new location in Mount Pleasant, South Carolina, and the relocation of Deirdre Lott, senior vice president and partner, to the new office.
Located at 1240 Winnowing Way near the city's downtown business district, the addition of a South Carolina location further aligns Hammes with the growing number of projects and opportunities in the southeast.
Building on a strong track record establishing Hammes in the competitive Florida market, Lott will continue her role as a senior leader of business development in driving the strategy, execution, performance and brand recognition in the Carolinas and other southeast states. Hammes' integrated network of regional locations reflects the company's strong commitment to sharing its national resources and best practice information while supporting valued clients locally.
Hammes Company has been ranked as a leading healthcare facility developer for 20 years by Modern Healthcare's Construction and Design Survey. Hammes has managed in excess of 57 million square feet of complex new, expansion, renovation, replacement, ambulatory care and acute care projects with a value of more than $23 billion for hospitals and health systems nationwide. The company has extensive experience managing the planning, financing, development, construction, leasing and management of non-acute and acute healthcare facilities. Hammes has helped many of the nation's leading healthcare organizations plan, implement and manage facility strategies and solutions for more than a quarter of a century. The company delivers measurable results that help healthcare providers grow while meeting the unique health and wellness needs of their communities. Headquartered in Brookfield, Wis., Hammes provides services through a network of regional offices strategically located across the United States. To learn more, visit http://www.hammesco.com/.