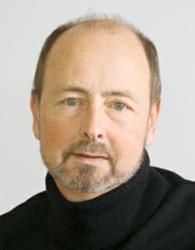 Hammitt is in an ideal position for an extraordinary talent like Andrew to help take us to the next level
Los Angeles, CA (PRWEB) May 04, 2011
Hammitt Los Angeles announced today that fashion and beauty industry veteran Andrew D Forbes has joined the company's board as Chairman of the growing handbag brand that is so intimately identified with Los Angeles and its coveted lifestyle. Having shepherded such success stories as Vidal Sassoon, Taryn Rose and Jimmy Choo, Andrew brings a wealth of knowledge in the areas of brand development, fundraising and sales growth to the rapidly expanding Hammitt brand. His immediate responsibilities will be to help Hammitt refine its business strategy, brand identity, manufacturing and logistics, and to seek private equity to fund the brands continuing growth.
"With consistent 100% growth numbers over the last two years in the fashion accessories market, Hammitt is in an ideal position for an extraordinary talent like Andrew to help take us to the next level as he has done so many times in the past for other brands," commented Tony Drockton, Hammitt Los Angeles CEO. "We have worked so hard to develop this line into a truly identifiable and marketable brand with excellent potential that someone of Andrew's expertise and experience can really run with."
Presently running Forbes Consulting Company LLC, Andrew D Forbes has served as Chief Executive Officer of Taryn Rose International, Chief Executive Officer of Collaborative Financial Concepts, Chief Operating Officer of Jimmy Choo USA and Chief Financial Officer of Vidal Sassoon Salons & Schools. A Fellow of the Institute of Chartered Accountants in England and Wales, Andrew is also a Massachusetts CPA and has an MBA from Pepperdine University.
About Hammitt Los Angeles
Hammitt Los Angeles boasts a unique, truly LA style of handbags that has caught fire with fans in NY, LA and abroad while gracing the arms of celebrities along the way. Using a modern approach to classic design, their signature rivet detailing instantly identifies a Hammitt handbag at any distance — look closer and you will find the finest imported leathers, gold plated hardware and suede lining. Local Los Angeles artisans hand craft every Hammitt handbag.
Each design is inspired by a Los Angeles neighborhood, street, or landmark --- as are the collections inspired by the city's diversity. This intimate connection with Los Angeles has created Hammitt classics like the Westwood, Brentwood and Montana. The brand can be found at over 125 of the finest boutiques nationwide and select Bloomingdale's stores. Visit http://www.hammitt.com for collection details and retail locations.
###