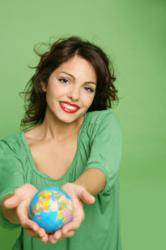 Ever been in a restroom where the paper towel has run out?
Livonia, MI (PRWEB) January 04, 2012
ProDryers was founded in 2006 under Category Five Technologies, Inc. Since then, ProDryers has evolved into a leader in hand dryers. Through various advertisement efforts such as Google paid search, Bing / Yahoo, social marketing, buzz marketing, branding strategies, viral marketing, and educating shoppers, the ProDryers team has seen a staggering increase in sales over the past 12 months. People are responding well to a hardworking, family-owned, small business. Gong that extra mile for shoppers has earned mass amounts of repeat customers. Expanding from hand dryers to new target markets such as commercial restroom accessories and even drinking fountains, has catapulted sales allowing for expansion in warehouse / office space and opened up the need to hire more employees.
While ProDryers still focusses on educating buyers on energy efficient hand dryers such as the Dyson Airblade, Xlerator, and ExtremeAir, the company is strategically moving to stabilize on other niche markets. Even in a down economic time, American businesses can still be born, and they can still grow strong.
Rick Santorum mentioned in his speech after the Iowa Caucus, his grandfather's massive hands were all that he remembered. Literally, the hands that dug the way to Mr. Santorum's freedom he enjoys today. That speech should remind us all that with hard work and dedication, we can still build successful companies in America. If nothing more, the speech should inspire all of us to work hard in playing our part to restore America.
Category Five Technologies, Inc. was started by Anthony DiCicco, a former IT professional of 14 years. With hard work, determination, and support of family, the company has gone from start-up to an industry leader in hand dryers, baby changing stations, and commercial restroom supplies in just a few short years. Located in Livonia, MI, (just outside Detroit) ProDryers ships hand dryers and commercial restroom equipment to anywhere in the United States. ProDryers was literally started out of a basement and grew over just a few years to a family business positioned to expand, planning to double warehouse and office space through 2012 while adding employees. Just a few years ago, the staff all worked for free. Today, each and every member has quit his or her career in professions such as IT, Accounting, Customer Service, and more. Furthermore, Category Five Technologies, Inc. owns and operates five E-Commerce niche market stores, with plans to keep expanding.
ProDryers
39201 Schoolcraft Road
Suite B7
Livonia, MI 48150
888-50-DRYER
###