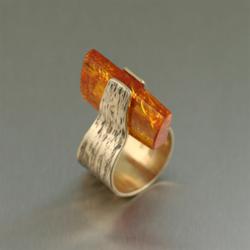 For over seven years, we have been working with fashion bloggers periodically and are now looking to partner with more
San Francisco, California (PRWEB) April 17, 2012
Primarily sold in an online e-commerce environment, John S. Brana is an ideal fit for a blogging campaign. The concept is one that has clear advantages for both parties: bloggers get free jewelry and material to create interesting copy for their readers while the jewelry brand gains exposure to a niche audience interested in the types of products that they sell.
Brana is no stranger to reaching out to the active fashion blogging community. "For over seven years, we have been working with fashion bloggers periodically and are now looking to partner with more" says the popular jeweler. He is one of a rare breed: a savvy business man as well as talented artist and is tapping into a growing trend where businesses and bloggers pair for a mutually beneficial opportunity. This type of marketing has grown out of the dynamic shift from print to online media, where independent bloggers, not faceless media companies hold the keys to consumer exposure.
Fashion bloggers accepted to the program will also earn affiliate revenue with a particularly long tracking period of 1yr, allowing for a longer term relationship than many other blog campaigns. Bloggers who feel their readership would be a good fit should visit http://www.johnsbrana.com/fashion-blogger-partnership-progam for more details.
John S. Brana is based in San Fransisco, California. His collections of distinctive handcrafted designer jewelry include beautiful, one-of-a-kind pieces designed to set the wearer apart from the crowd. More details can be found at http://www.johnsbrana.com/