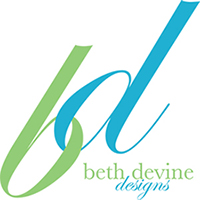 Deerfield Beach, FL (PRWEB) December 28, 2011
With the holiday shopping season drawing to a close, Beth Devine Designs is very pleased to announce a huge after-Christmas sale to celebrate the start of the New Year. Beginning today, shoppers will receive a 25% discount on the entire website, including handmade earrings, necklaces and bracelets by using a special promotional code. To take advantage of the savings, customers may simply type in the promo code Holiday2011 at the time of checkout. The sale will last for five days only, through January 1st. There are no minimum order requirements and the discount can be applied to all jewelry available on the website.
"What better way to start off the New Year than by treating yourself to a sparkling pair of handmade earrings, bracelet or necklace" says Beth Devine "It's also a great time to shop for jewelry gifts for anyone who may have been accidentally left off your holiday gift list."
To add to the holiday cheer, Beth Devine Designs is also extending the free standard shipping offer on all purchases within the United States through the beginning of the 2012 New Year. All jewelry is handmade to order and usually ships in around 3 days.
About Beth Devine Designs
Beth Devine Designs is based in South Florida and offers a selection of handmade designer jewelry that includes over 200 pieces of elegant and wearable jewelry. Designed and impeccably handmade to last a lifetime, an array of high-quality materials are used, including natural gemstones, genuine Swarovski crystal beads, freshwater pearls, sea shells and coral. Metals used include either sterling silver or 14k gold filled.
Since beginning in 2006, Beth Devine has expanded her collection to also include a special line of handmade wedding jewelry, ranging from formal to more casual, non-traditional bridal and bridesmaid jewelry. Additionally, the recently designed web site makes it easy to shop for jewelry gifts by color or price, offering a selection of great gifts under $100 and gifts under $100.
Prices range from $26 to $170. Because the jewelry is handmade in the USA and shipped directly to shoppers, BethDevineDesigns.com is able to offer quality jewelry comparable to that which is sold at higher end department stores at much lower prices.
To take advantage of the after-Christmas savings, please visit Beth Devine Designs at http://bethdevinedesigns.com.
###