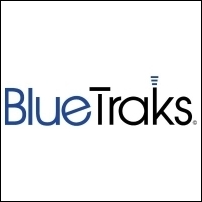 touch screen color display; a hard-wired interface to the vehicle's communication bus system and to the factory stereo amplifier. At a touch of the display, the BT-211 mutes the audio system inside the vehicle and will
SANTA CRUZ, CA (PRWEB) February 21, 2007
BlueTraks introduces a hands-free car system that integrates the 4 most popular infotainment functions in one unit. Americans spend more than 500 million hours per week in their cars, where 70% of all mobile phone calls are made. According to a study by the California Highway Patrol, use of handheld mobile phones while driving is the leading cause of accidents involving distracted drivers. Many aftermarket consumers are equipping their cars with plug-in gadgets to add iPod®, satellite radio, and satellite navigation. The only problem is these mobile systems are independent of each other. Therefore, operating these devices adds another degree of difficulty and distraction for the driver.
The BlueTraks BT-211 is the first product to set itself apart from all other hands-free car kit manufacturers. Our product the BT-211 features hands-free Bluetooth® communication and iPod® command and control. The product utilizes a high resolution 4.2" touch screen color display; a hard-wired interface to the vehicle's communication bus system and to the factory stereo amplifier. At a touch of the display, the BT-211 mutes the audio system inside the vehicle and will "listen" to the driver say the name or number they wish to call, or request phone status, or lookup a name to call from their cell phonebook. The system will mute the vehicle's audio system when an incoming call is received and audibly announce to the driver that there is an incoming call while at the same time display the caller ID and phone number.
In the second half of 2007, Satellite Radio Ready and GPS Navigation will be added options. The BT-211 is designed to be installed to give the look and feel of a factory installed product. This means that the 4 most popular "must haves" to the auto enthusiast are "all-in-one unit," working in conjunction with one another and with the vehicles sound system.
"On average, people own their cars for more than five years and many more people own cars without integrated Bluetooth® wireless technology, which is why we're here to help them be in compliance of the law and enjoy features like iPod®, navigation guidance or satellite radio all in one device," says Mr. Nagy president of BlueTraks, Inc.
About BlueTraks, Inc.
BlueTraks, Inc. is a Santa Cruz, CA based company that designs and manufactures in-vehicle telematics systems ideal for most late-model vehicles that are ready for upgrade to an integrated system that features Bluetooth® hands-free mobile phone support, iPod® playback, satellite radio, and navigation guidance. The BlueTraks BT-211 is available through authorized distributors beginning Q2-2007. For more information about BlueTraks and BlueTraks products, visit http://www.bluetraks.com or call (831) 466-0302.
Contact:
Alex Nagy
BlueTraks, Inc.
2125 Delaware Avenue Suite A
Santa Cruz, CA 95060
(831) 466-0302
###