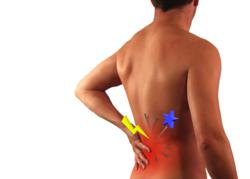 We are very proud to be a Recommended Community Provider for Memorial Sloan Kettering Cancer Center.
Commack, NY (PRWEB) April 10, 2012
After many months of discussion and preparation, Hands on HealthCare Massage Therapy, P.C. located in Commack, Long Island, NY is proud to announce that they are now an official "recommended community provider" offering medical massage for cancer patients treated by Memorial Sloan Kettering Cancer Center
With the extensive experience that Hands on HealthCare has in the area of medical massage, its no wonder that Memorial Sloan Kettering selected them as a source to assist their patients. Memorial Sloan Kettering Cancer Center was looking for a local massage organization that could further help their patients during cancer treatment and recovery. "We are very proud to be a Recommended Community Provider for Memorial Sloan Kettering Cancer Center. This makes a statement on the quality of care we having been providing over the last 12 years," says owner Marla Kaplan.
Using what is known as Integrative Medical Care, Hands on HealthCare will provide cancer patients with a means of controlling symptoms and side affects from treatments such as chemo therapy and radiation. Some side affects include anxiety, stress, joint and back pain and nausea. This is where therapeutic oncology massage comes into play.
In addition to traditional massage tables, Hands on HealthCare also offers specially constructed therapeutic massage recliners have been designed to put their clients completely at ease. These recliners allow clients to receive a massage without having to disrobe.Caretakers will often accompany patients and also have full access to the wellness spa.
In essence, to effectively deliver the results their clients are looking for, Hands on HealthCare works toward completely relaxing clients as soon as they walk in the door. "Ultimately, we have created a stress free environment for Memorial Sloan's cancer patients and their caretakers, which helps them manage their emotions and physical state", says Marla.
The training that the staff at Hands on HealthCare gets is extensive. Program training provides massage therapists with a basic understanding of integrative oncology. It details the path physiology mainstream treatment and side effects associated with malignant diseases including breast, colorectal, lung and prostate cancer.
Memorial Sloan Kettering Cancer Center, cancer patients are encouraged to enter into a program of massage therapy to help with them both mentally and physically. Caregivers are also urged to seek out professional services at Hands On.
Patients going through a difficult time, while under going chemo therapy or radiation, may find that medical massage is exactly what they need to help them get through another day.
Before undergoing any massage therapy, while under treatment, consult your doctor first.
Hands On HealthCare Massage Therapy and Wellness Day Spa has been serving the Commack Community since 2000. Marla Kaplan-Pelle ,the director, is a Licensed Massage Therapist and a Certified Lymphatic Therapist. Hands On was opened, with one goal, to integrate medical massage with other forms of more traditional patient care. Hands On HealthCare Massage Therapy is a recognized leader in Advanced Medical Massage in Suffolk County, Long Island. Hands On offers ongoing on-site training. Medical massage is often the answer regarding Pain, Injury and Disease. Hands On offers Pre-Natal and Post-Natal Massage, Sports Massage, Trigger Point Therapy, Myofascial Release, Manual Lymph Drainage and much more. In addition, we often spa treatments that include facials, skincare and signature body treatments. Hands On Couples Spa Date Menu is extensive and most sessions take place in a beautiful, private couple's suite. Couples include Mother and Daughters, Best Friends, etc. Spa Parties are our specialty. Hands On HealthCare Massage Therapy have an array of services and packages available for both on and off-site. Our mobile services include bringing the day spa to your doorstep at home, venue or corporate function. Common events include Bachelorette Parties, Showers, Birthdays, Bar and Bat Mitzvahs, Sweet 16 Corporate Events and functions.Hands On HealthCare Massage Therapy's Licensed Massage Therapists and Estheticians provide our clients with the ultimate experience in attention, service and care.
Hands On HealthCare Massage Therapy and Wellness Day Spa
Marla Kaplan, Licensed Massage Therapist, Certified Lyphedema Therapist
208 Commack Road, Commack, NY 11725
631-462-4263
http://www.LongIslandMassageAndSpa.com