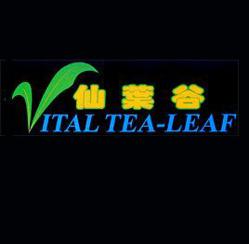 San Francisco, CA (Vocus/PRWEB) March 17, 2011
Curing a hangover has never tasted so good. Vital Tea Leaf, the popular San Francisco tea bar, offers hangover help with their Blue People Ginseng Oolong Tea. The premium tea relieves uncomfortable hangovers with its blend of green tea antioxidants and ginseng. Blue People Ginseng Oolong is one of Vital Tea Leaf's best selling and best tasting natural energy drinks.
"The gang had gone to SF for a weekend of debauchery and by Saturday morning, it had caught up to me," said Vital Tea Leaf customer Ted G. "By the time I left [Vital Tea Leaf], the hangover had settled to a dull roar and I have been drinking tea every day since. By the way, there is absolutely no pressure to buy anything here. Many people came, drank, and left without paying a dime. The proprietors are equally friendly to all."
Vital Tea Leaf's Blue People Ginseng Oolong tea is high mountain green tea blend with ginseng powder from Taiwan. It carries a very strong sweet aftertaste, and is very aromatic and mellow. Along with relieving hangovers, the tea is used for increasing energy and focus. The tea is fermented and coated with high quality ginseng powder, making it an excellent way to kick start a morning.
Vital Tea Leaf owner Ming explained that green tea also contains many medicinal properties. The tea can be used to lower blood pressure and cholesterol, help diabetes, and to detox the body.
Vital Tea Leaf offers Blue People Ginseng Oolong tea both in store and online at $30 per four ounces.
Taking a "leaf" out of the wine bar book, Vital Tea offers a pleasing setting, complimentary tastings and knowledgeable staff to make medicinal recommendations. Sipping green tea in San Francisco has never tasted (or felt) better.
For more information about Blue People Ginseng Oolong tea or any of Vital Tea Leaf's products, call them at (415) 992-7195, visit them on the web at http://www.vitaltealeaf.net, or drop by one of their San Francisco stores located at 509 Grant Avenue, 905 Grant Avenue, and 1044 Grant Avenue or their Seattle stores located at 1401 1st Avenue and 2003 Western Avenue, Suite 109.
About Vital Tea Leaf
Vital Leaf Tea is a tea bar that specializes in black tea, red tea, white tea, oolong and pu-erh teas, green tea, and loose-leaf tea in San Francisco. Vital Leaf Tea serves the San Francisco Bay Area and Seattle.
In addition to loose-leaf teas and hand-rolled flowering tea balls, Vital Tea Leaf also offers an assortment of porcelain, glass and rare Yixing purple clay teapots, hand-painted tea sets and other accessories.
The shop has been featured on international culinary and travel television shows such as History Channel: Only In America, World Chinese TV: Success Local Business, San Francisco Chronicle, Santa Rosa Daily, MTV Italy, Take Home Chef, Yan Can Cook, Travel Channel from Germany, Mexican Airline Magazine, American Airline Magazine, NBC TV Channel, Cincinnati TV Channel, Fine Living Channel, and many more newspapers and magazines around the world.
###