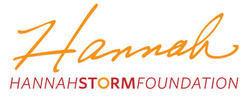 I was so grateful and honored to be joined by such a great group of friends to help raise money for a cause very close to my heart
Stamford, CT (Vocus) September 22, 2010
Joining Hannah last night were top professional athletes and media personalities including: tennis legend Chris Evert, ESPN Baseball Analyst and Stamford's favorite son Bobby Valentine; former New York Giant Amani Toomer, Dan Hicks of NBC Sports; ESPN Football Analyst and coaching legend Mike Ditka; speed skating Olympic gold medalist Dan Jansen, Emcee for the evening, Armen Keteyian, Chief Investigative Correspondent, CBS News; CBS News Weather, Dave Price; ESPN NFL analyst Marcellus Wiley, award-winning newsman Stone Phillips, and ESPN SportsCenter Anchors, Bob Ley, Josh Elliott and John Anderson.
"I was so grateful and honored to be joined by such a great group of friends to help raise money for a cause very close to my heart," said Hannah Storm, founder of the Hannah Storm Foundation. "The monies raised will help families get support for surgeries, work with insurance companies and acquire information for their children inflicted with vascular birthmarks. This gives hope to those that are still searching for a way through this complex medical issue. A heartfelt thanks to all my friends!"
To date, the Hannah Storm Foundation has funded several surgeries with more scheduled for later this year at the Vascular Birthmark Institute in New York City. The Hannah Storm Foundation, along with the Waner Children's Vascular Anomaly Foundation, will host their second annual Advocacy Day on October 15, 2010 in New York City to bring awareness to key issues surrounding Vascular Birthmarks. For information on registration please go to http://www.wanervascularanomaly.org.
About Hannah Storm Foundation
The Hannah Storm Foundation was created in 2008 to raise awareness, fund treatment and provide educational information for children suffering from debilitating and disfiguring Vascular Birthmarks. Hannah's passion stems from having a port wine stain birthmark underneath her left eye. The Foundation also funds the Hannah Storm Journalism Internship at Notre Dame. It was started in 2006 as an opportunity for current Notre Dame undergraduate students to gain practical experience while working in the Alumni Association's Communications and Marketing department.
About Morton's
Morton's Restaurant Group, Inc. is the world's largest operator of company owned upscale steakhouses. Morton's steakhouses have remained true to its founders' original vision of combining generous portions of high quality food prepared to exacting standards with exceptional service in an enjoyable dining environment.
The Company owns and operates 76 Morton's steakhouses located in 64 cities in 26 states, and in Puerto Rico and five international locations (Toronto, Singapore, Hong Kong, Macau, and Mexico City), as well as Trevi, a Las Vegas Italian restaurant.
# # #