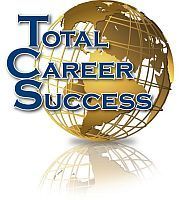 When you find and follow your mojo, you can create your own ladder and the sky is the limit!
Houston, TX (Vocus) March 18, 2010
Marshall Goldsmith, preeminent executive coach and author of MOJO: How to Get It, How to Keep It, How to Get It Back When You Need It! will be featured on Total Career Success, an Internet show on VoiceAmerica Talk Radio Network, at 11 a.m. Central on Monday, March 22. The show is designed to inform listeners and encourage them to achieve their career goals by featuring experts and business leaders to provide advice on job search and career advancement. Bestselling author of What Got You Here Won't Get You There, Goldsmith delivers game-changing insight, providing essential tips to finding your personal momentum that will foster a successful career and, ultimately, a balanced lifestyle. Renowned for the results of his work with executives at 70 major companies, Goldsmith is the leading authority on improving workplace behavior. His intent is to empower and he does so by sharing the following:
•Four building blocks of Mojo: Identity, Achievement, Reputation, and Acceptance.
•The Mojo Toolkit: fourteen specific actions that can help you attack the challenge of change.
•Simple exercises for improving your workplace behavior, attitude, and productivity level.
•Mojo killers and how to turn that negativity around.
•Eight arguments that occur at work and how to avoid them.
Goldsmith teaches readers to gauge work in terms of mojo and shares insights that will benefit not only top executives but any one of us, bringing us to, and keeping us at, the top of our game. In Mojo, readers will learn a ground-breaking new way to jump start and capitalize on their own mojo.
Every New Year, we all make resolutions we hope to keep. We'll read more, shed those extra pounds, criticize ourselves less, and learn how to rock climb. We are constantly asking ourselves whether we can do or be more. Nearing the end of the first quarter may be a good time to assess one's progress. If barely measurable, Marshall Goldsmith's Mojo can help find the confidence to reach any goal whether at the top of the corporate ladder or on the starting rungs.
"When you find and follow your mojo, you can create your own ladder and the sky is the limit!" declared Goldsmith.
"Marshall Goldsmith is recognized for his common sense approach to helping people transform their behavior and their image," Sheryl Dawson, co-host shared. "In MOJO he helps people identify what they can start doing in order to achieve more meaning and happiness in their lives."
Ken Dawson, Total Career Success show host added, "Mojo is not just for organizational leaders – it is for all of us. It applies to all aspects of our lives, because people with high mojo at work tend to have high mojo at home."
To listen to the broadcast, please visit voiceamerica.com and click on the Total Career Success icon. The show will air live at 9 – 10 a.m. Pacific time on March 22 and will then be available as an archive on the web site or to be downloaded to MP3 players and cell phones, or from iTunes http://www.itunes.com/podcast?id=311541702
About Marshall Goldsmith
Marshall Goldsmith holds an M.B.A. from Indiana University and a Ph.D. from UCLA. He is on the faculty at Dartmouth College's Tuck School of Business and at Alliant International University's Marshall Goldsmith School of Management. The co-founder of Marshall Goldsmith Partners, he is the author or co-editor of thirty books. The American Management Association has recognized Goldsmith as one of fifty great thinkers and business leaders who have influenced the field of management over the last eighty years. He has also been featured in BusinessWeek, The Economist, The New Yorker, The Wall Street Journal (which named him one of the top ten executive educators), Fast Company (which named him America's preeminent executive coach), Forbes (which named him one of the five most-respected executive coaches working today), and Harvard Business Review. Goldsmith lives with his wife in Rancho Santa Fe, California. For more information visit marshallgoldsmithlibrary.com and mojothebook.com
About Total Career Success
Total Career Success, which is broadcast on VoiceAmerica, the world leader in Internet Talk Radio, aims to engage listeners in new ways of thinking about their potential, their goals, and their future. The show hosts are Ken and Sheryl Dawson, principals of Total Career Success, Inc. and authors of Job Search: The Total System, 3rd edition. They have served corporations in outplacement and career development as well as talent management optimization for 30 years in their consulting firm Dawson Consulting Group. The show presents guests who are experts in their fields to share the lessons they have learned in succeeding in their various areas of excellence and to discuss tips about a broad range of career issues, from specific career opportunities, to industries and workplace changes, to financial and advancement considerations. To access their new free job search and career transition video series visit http://www.betterjobbetterlife.com For more information, visit totalcareersuccess.com
# # #