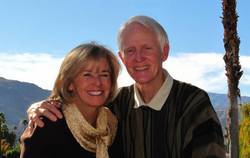 The free online SHAQ questionnaire provides users with their HQ score and detailed help how to improve themselves on the HQ factors behind that score.
Long Beach, CA (PRWEB) October 13, 2010
In a world where so many people are facing difficult circumstances, what can they do to overcome negative emotions and find happiness? For decades psychologists have been identifying key factors associated with happiness and with depression. However, researchers have rarely looked for a comprehensive formula that can predict happiness and depression accurately. In a recent study of 3,446 people Dr. Tom Stevens discovered a formula he calls our Happiness Quotient (HQ) that could predict people's happiness with 75% accuracy. This degree of predictive power is unusually high for this type of research. The HQ formula is based upon three types of internal personal factors—our ultimate values, core beliefs and fears, and life skills. Since learning can change all these factors, people can improve their HQ and their chances of being happy. This research also supports the idea that a person with internal strength can overcome difficult circumstances to be happy.
What are these HQ factors? The first HQ factor type is what we value most in our lives. According to Dr. Stevens, his research showed that "time-honored, internally centered values are among the most important contributors to happiness…The more people valued mental or internally centered values such as happiness and health for self and others; loving all people unconditionally; contributing to the world; integrity; self-development; seeking truth and knowledge; mental challenge; living a balanced life; and loving God (or a Higher Power), the happier and more successful they tended to be." Other values such as social and family values and accomplishment were also positive factors.
The second factor type is best described as our core beliefs and fears. The core belief scales most strongly associated with happiness and low depression were Positive World View (optimism), Self-Worth, Internal Control, and Low Greatest Fears. In other words, having core positive beliefs about the world, other people, and oneself; believing in the unconditional value of everyone; and having beliefs that support internal control over one's life (as opposed to believing you are controlled by fate, your environment, or other people) were powerful factors associated with happiness and low depression. People's greatest fears are often the flip side of their top values and beliefs, and having low fears of death, poverty, rejection, failure, and illness are good predictors of happiness.
The third factor type, life skill areas, was also highly associated with people's happiness. The first area, self-oriented skills, included skills like life planning, time-management, emotional coping, self-motivation, and learning. Interpersonal skills, especially skills like intimacy, conflict resolution, collaborative, and assertive skills were associated with interpersonal success, happiness, and low depression. Self-confidence in one's skills in key life areas was also a strong predictor of happiness and low depression.
What was actually being measured in this study? Questions on the Overall Happiness Scale asked users to rate "Overall happiness during the past year" and happiness in the different life areas such as career, self, romantic relationship, family, friendships, spiritual life, and recreation. The Depression Scale questions were based upon the official psychiatric definition of clinical depression. The HQ formula also successfully predicted how much medication and treatment people had used for depression. In addition to its success predicting happiness and depression, the HQ formula also was a good predictor of people's overall anxiety, anger and aggression, relationship success, health, and even their income.
Dr. Stevens designed the Success and Happiness Questionnaire (SHAQ) and this study to test ideas in his book, You Can Choose To Be Happy: "Rise Above" Anxiety, Anger, and Depression, 2010. This book provides a detailed examination of these HQ factors, describes how the reader can self-develop them, and provides a layman's summary of the SHAQ research results. It is based upon his years of personal and clinical experience seeing people overcome negative emotions by modifying these HQ factors. For example people can usually overcome their worst fears by exploring them and developing plans for internally or externally coping with them. For outcomes beyond our control such as death, we may need to develop a philosophical view that helps us overcome our fears.
Visit Dr. Stevens' website, http://www.csulb.edu/~tstevens, to take SHAQ or get copies of his book, research, and self-help materials on self-esteem, positive thinking, cognitive therapy, emotions, motivation, assertiveness, interpersonal skills, dating and relationships, academic success, career planning, and many other topics (all free).
Dr. Tom G. is a psychologist emeritus at California State University, Long Beach. Understanding how people can learn to be happy and more successful began with a life-altering experience at age 16 when he decided to make happiness for self and others a top goal. Besides his counseling and teaching, Dr. Stevens' professional contributions (CV) include many research studies, publications, papers, and profession presentations. Dr. Stevens believes his greatest success is living a happy life and helping others. He has learned the secrets of how to overcome negative emotions and be happy, and wants to share them with as many people as possible.
Contact:
Tom G. Stevens Ph.D., Psychologist/Professor Emeritus
California State University, Long Beach
760-977-0574
# # #