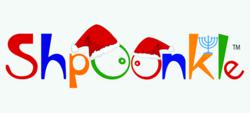 Shpoonkle wishes you a Happy and Safe Holiday!!!
North Miami Beach, Florida (PRWEB) December 21, 2011
Shpoonkle releases its fifth commercial for the holidays. The holiday is an exciting and busy time, but even Santa can have a bad day. Holiday mishaps can strike anyone, and statistics indicate accidents increase between now and New Year's Day. The NHTSA reports that car accidents during the holiday season drastically increases due to alcohol, inclement weather, traffic congestion, and many other factors. Busy travelers on the hectic holiday don't focus on safety.The mix of bad road conditions, alcohol, and lack of attention results in increased motor vehicle accidents.
Many communities have resources to assist drunk drivers get home safely over the holidays. One example is the Tow to Go Program in Florida, Georgia, and Middle & Western Tennessee. Since 1998, AAA and Budweiser have safely removed 13,600 drunk drivers from the roads. This program is free to either AAA members and even non - members. AAA will take the vehicle and driver safely home. If you need this service over the holidays call 1-800-AAA-HELP. Be proactive, if you plan on drinking while celebrating, arrange for a ride, or find a Tow to Go Program in your community.
Accidents at home increase as well. Some statistics from MYFOX8.com:

Christmas trees account for 250 fires annually, resulting in 14 deaths, 26 injuries and more than $13.8 million in property damage.
Holiday lights and other decorative lighting with line voltage are involved in an average of 170 home structure fires annually, resulting in 7 deaths and $7.9 million in direct property damage per year.
Christmas Day, Christmas Eve, and New Years are the top 3 days of the year for candle fires.
Home fires involving cooking peak on days that are major U.S. holidays with traditions of cooking, such as Thanksgiving and Christmas.
An estimated 5,800 people each year are treated in hospital emergency rooms for falls associated with holiday decorations.
More than ½ of the 5,800 holiday decorating injuries are caused by falling from a ladder or roof while decorating outdoors.
In 2009, there were an estimated 181,900 toy-related injuries. Children under 5 accounted for nearly half of these injuries.
Shpoonkle does not want to be a Scrooge, and many of these accidents and mishaps can be prevented.
A few minutes each day can prevent many holiday accidents and keep your holiday happy and safe. Check to make sure that your tree is well watered. If your using candles, check them carefully and keep away from flammables and children. Double check holiday lights and turn off decorations when you go to sleep. If a friend of family member has been drinking, call them a cab or take away their keys.
US Consumer Protection Safety Commission (CPSC) and UL suggest using the following 12 safety tips to help keep your holiday home safe this year:
Trees and Decorations
1. Buying live trees, check for freshness. A fresh tree is green, its needles are hard to pull from branches, and its needles do not break when bent between your fingers. The bottom of a fresh tree is sticky with resin and, when tapped on the ground, the tree should not lose many needles.
2. Setting up a tree at home, place it away from heat sources, such as fireplaces, vents, and radiators. Because heated rooms rapidly dry out live trees, be sure to monitor water levels daily and keep the tree stand filled with water. Place the tree out of the way of traffic, and do not block doorways with the tree.
3. Buying an artificial tree, look for the label "Fire Resistant." Although this label does not mean that the tree will not catch fire, it does indicate that the tree is more resistant to catching fire.
4. Decorating a tree in homes with small children, take special care to avoid sharp, weighted, or breakable decorations. Keep trimmings with small removable parts out of the reach of children who could swallow or inhale small pieces, and avoid trimmings that resemble candy or food that may tempt a child to eat them.
Candles
5. Keep burning candles within sight. Extinguish all candles before you go to bed, leave the room, or leave the house.
6. Keep candles on a stable, heat-resistant surface where kids and pets cannot reach them or knock them over. Lighted candles should be placed away from items that can catch fire and burn easily, such as trees, other evergreens, decorations, curtains and furniture.
Lights
7. Use only lights that have been tested for safety by a nationally recognized testing laboratory, such as UL. Lights for both indoor and outdoor usage must meet strict requirements that testing laboratories are able to verify. On most decorative lights available in stores, UL's red holographic label signifies that the product meets safety requirements for indoor and outdoor usage. UL's holographic label, with the green UL Mark, signifies it meets requirements for only indoor usage.
8. Check each set of lights, new or old, for broken or cracked sockets, frayed or bare wires, or loose connections. Throw out damaged sets and do not use electric lights on a metallic tree.
9. Check each extension cord to make sure it is rated for the intended use.
10. Check outdoor lights for labels showing that the lights have been certified for outdoor use, and only plug them into a ground-fault circuit interrupter (GFCI)-protected receptacle or a portable GFCI.
Fireplaces
11. Use care with "fire salts," which produce colored flames when thrown on wood fires. They contain heavy metals that can cause intense gastrointestinal irritation and vomiting if swallowed. Keep them away from children.
12. Do not burn wrapping papers in the fireplace. A flash fire may result as wrappings ignite suddenly and burn intensely.
To find more valuable safety information for keeping your home safe and bright this holiday season, please visit cpsc.gov or UL's SafetyAtHome.comjavascript:void(0);
The best gift we can give our loved ones this holiday is a safety and well being. "Shpoonkle wishes you a Happy and Safe Holiday," from Shpoonkle CEO Robert Niznik and our Shpoonkle Team.
For more information, Press only:
Robert G. Niznik is available for interviews,
please contact D. Morgan, 305-712-2822, and/or Dani(at)shpoonkle(dot)com.
For more information on Shpoonkle:
http://shpoonkle.com
# # #