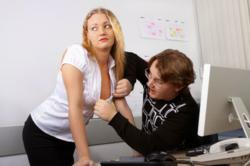 Our workplace is productive and free from harassment because we take the time to instruct our employees on how to make it that way.
Austin, TX (PRWEB) January 16, 2013
Carlton's Training Solutions helps clients discover what it is about harassment and discrimination that can cause the workplace to implode. The ramifications of harassment are of great concern to companies throughout the US. The different forms of it and discrimination are mind-boggling. And discrimination is a subject Carlton's Training Solutions takes very seriously.
The lawsuits for discrimination in the workplace are rising. The labels for the different forms of harassing behavior are growing. The payouts for this behavior on companies are crippling. So why does it continue to happen? Organizations are starting to realize the need for prevention. Management training that encompasses education about harassment has continued to be a source for companies to go to for improvement in the need to prevent the occurrence of these instances.
Harassment Is demonstrates how harassment can take all kinds of forms such as stereotypes, pregnancy jokes, thoughtless comments, sexting, and anything that can interfere with productivity or cause emotional distress. Discrimination in the workplace doesn't have to happen. Companies have taken great strides to keep the workplace a happy productive environment. Samantha Robinson of Ing Direct states, "Our workplace is productive and free from harassment because we take the time to instruct our employees on how to make it that way."
There are many ways to capture those moments about harassment that hurt the workplace. The It's About Respect training video expands the thinking of what harassment is and the painful effects it can cause. Organizations learn the emotional and financial costs of harassment in the workplace and it has become a staple in their corporate training.
Carlton's Training Solutions helps Fortune 500 companies and healthcare organizations with their management training. They provide education in areas such as management training, safety training, sales training, sexual harassment training, substance abuse, team building, conflict resolution, what is diversity, ethics and conduct, finance training, generational differences, discrimination, innovation, employment hiring, how to open a meeting, performance appraisal, performance, customer service videos, telephone customer service training, time management, and trainer for trainers.
Carlton's Training Solutions tackles tough workplace challenges like harassment and discrimination for their clients using training videos for specific subjects. The business minds they've used in their programs are astounding including Morris Massey, Joel Barker, Ken Blanchard, Dewitt Jones, Catherine Crier, Ben Zander, Bob Farrell, Tom Peters, John Cleese, Stephen Covey, and Lou Holtz. To view other topics on corporate training or learn more about Carlton's Training Solutions click here at their site carltonstrainin.com. Harassment is a growing problem that Carlton's Training Solutions handles with great experience and knowledge with their training videos.