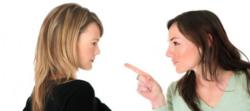 Harassment training videos provide insight for how to come forward and protocol for reporting it.
Philadelphia, PA (PRWEB) May 16, 2013
Harassment training videos can often stir up emotions and in 2013, Carlton's Training has already witnessed this first hand. This hot button subject has caused more job displacement, lawsuits and animosity than any single subject. And now with new forms of harassment cropping up every year, Carlton's training has a need to provide more harassment training videos for their clients.
Sexting, workplace bullying, pregnancy jokes, racial innuendo, and unwanted sexual advances are just a few of the new problems rising in the workplace. Technology and political polarization seems to be breeding a mass of harassment training videos just to cover the subjects. And like an antibody, it seems to just get stronger and different each time it comes back. "Harassment training videos provide insight for how to come forward and protocol for reporting it," says Diane Rosen of JCPenny.
Harassment Hurts: It's Personal is a harassment training video created just to handle the forms of harassment not directly associated with sexual harassment. For years, that was the main subject that was addressed while other forms simply were ignored because they were not of a sexual nature. This program explores how the company but more importantly, the individuals of a company are hurt by the harmful effects of harassment.
From there, the need for respect and inclusion became extremely important to employees and Carlton's Training addressed this reality with a training video titled, "It's About Respect." This program delves into the practical guidelines for preventing harassment, identifies the financial costs, and helps co-workers understand how they can witness and report these scenarios when they occur.
Harassment training videos become highly effective for organizations as employees not only learn to define their actions but to see themselves in these programs. There is a clear no tolerance policy and organizations can learn exactly how to become compliant.
Carlton's Training has found that harassment training videos can change perceptions in the workplace. Because of the third party nature to screenings, employees aren't lectured but rather informed of proper activity and behavior at work. Carlton's also provides leadership training and employs business leaders such as Ken Blanchard of Blanchard Situational leadership, John Cleese, Boston Philharmonic conductor Ben Zander and Joel Barker. To view harassment training videos or the work of any of these authors, click on the site Carlton's Training.