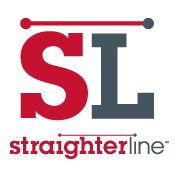 Everyone knows that health care is one of the fastest growing occupations. By offering a low-cost, low-risk pathway to college, Harden Healthcare demonstrates its commitment to its employees.
Baltimore, MD (PRWEB) February 05, 2013
StraighterLine announced today that Harden Healthcare, a Texas-based company that provides a continuum of senior healthcare services with operations in 13 states, is adding StraighterLine's flexible self-paced online college courses as an option for its employees, known as associates. Harden was previously recognized by the Austin American-Statesman as a "2011 Top Workplace." The incorporation of StraighterLine's courses allows Harden Healthcare associates to earn a degree on their own time, while balancing workplace and lifestyle commitments and responsibilities. Additionally, StraighterLine allows students to earn credit for life experiences through a prior learning assessment program.
Harden Healthcare will now be able to provide additional educational options and career advancement opportunities for its associates. StraighterLine's affordable online college courses allow students to save up to 90 percent on tuition for the first year of college, providing Harden Healthcare associates an affordable method of earning a degree. Course credits transfer to StraighterLine's partner colleges and universities or through the ACE Credit service.
Currently, StraighterLine offers more than forty college courses online, including College Algebra, Pre-Calculus, Calculus I, Calculus II, Business Writing, Introduction to Biology, Introduction to Biology with lab, General Chemistry I, General Chemistry I with lab, English Comp I, English Comp II, Accounting I, Accounting II, Managerial Accounting, Macroeconomics, Microeconomics, Business Statistics, Anatomy & Physiology I & II,(each with a lab option), Medical Terminology, Psychology, Introduction to Business, Introduction to Criminal Justice, Introduction to Nutrition, Introduction to Sociology, Western Civilization I, Personal Finance, Pharmacology I, Pharmacology II, United States History I, and Physics I with lab option and two developmental courses .
"Harden Healthcare's recent partnership with StraighterLine is a win-win collaboration," Brianna Braden, senior vice president of human resources for Harden Healthcare, said. "StraighterLine provides Harden associates an affordable and convenient avenue to online courses. The flexibility of online courses will allow associates to maintain their full-time work schedules while earning a degree, providing opportunities for growth within the organization. We're eager and excited to be partnering with StraighterLine."
"Everyone knows that healthcare is one of the fastest growing occupations. By offering a low-cost, low-risk pathway to college, Harden Healthcare demonstrates its commitment to its employees." Burck Smith, chief executive officer and founder of StraighterLine, said.
About Harden Healthcare:
Based in Austin, Texas, Harden Healthcare is a leading senior healthcare services provider. With services including home health, hospice care, assisted living, skilled nursing and rehabilitation, Harden serves the entire post-acute continuum of care. The company strives to provide the best care for its patients, and a sense of pride and purpose for its associates. Today, Harden's family of companies serves more than 35,000 patients a day in 13 states.
To learn more about Harden Healthcare please visit, http://www.hardenhealthcare.com.
About StraighterLine
StraighterLine has been recognized as a revolutionizing force in education by major news organizations and the U.S. Chamber of Commerce for offering students online courses that earn real college credit for just $99 a month. Inside Higher Ed recognized StraighterLine for offering the "...lowest-cost set of credit-bearing courses on the Internet." And Fast Company named StraighterLine one of the "10 Most Innovative Companies in Education."
In order to facilitate the award of credit, StraighterLine has forged partnerships with leading accredited online colleges and universities. A student ultimately earns a degree from those institutions but realizes tremendous savings and convenience by starting with StraighterLine.
StraighterLine's courses are evaluated and recommended by the American Council on Education's College Credit Recommendation Service (ACE CREDIT), which includes over 1,800 participating colleges and universities. In addition to the institutions with which StraighterLine has a direct relationship, more than 300 other schools are reported to have accepted StraighterLine coursework for transfer credit.
Currently, StraighterLine offers entry-level college courses online in the Sciences, Humanities, English, Math and Business. Many StraighterLine courses are now offered in both self-paced and professor-led formats, for students to take individually or as part of a cohort. 5 StraighterLine courses have been approved by The College Board to be listed as AP courses: AP Macroeconomics, AP Microeconomics, AP English Language and Composition, AP Calculus AB and AP Psychology. Recently, StraighterLine began offering a wide variety of credit-by-examinations that let students earn college credit based on test scores.
For information, visit StraighterLine.com or call 1-877-str8erline (1-877-787-8375).
###