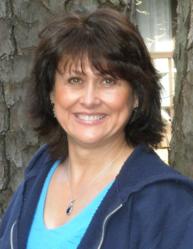 Just because we don't like the truth doesn't mean we don't need to hear it.
Hot Springs, AK (PRWEB) June 15, 2011
"Our gut tells us when things don't feel right," says Paula Renaye, author of The Hardline Self Help Handbook, a cut-to-the-chase personal development book that launches July 4th. "But sometimes," Renaye says, "it's easier to rationalize those gut-twisting feelings away rather than deal with changes we'd have to make if we faced the truth causing them."
The Anthony Weiner case is just the latest in a string of public figure scandals playing out in the news. Weiner's social media suicide highlights how mates of cheating partners are forced to face the reality of their relationships, whether they want to or not.
In her award-winning new book, Renaye notes that mental turmoil is reflected in the body for a reason, and there's a price to pay for ignoring the internal warning system. "If we feel one way but act another, it sets up an internal conflict and we're stressed, both mentally and physically," she says. "Suppressing emotions and pretending things are okay when they aren't can lead to all kinds of health issues, including depression."
According to the Centers for Disease Control and Prevention 2008 surveys (http://www.cdc.gov/nchs/fastats/drugs.htm), antidepressants were one of the three most prescribed medications during physician and hospital outpatient visits. "Get help, but if you're taking a pill so you can tolerate a situation rather than deal with it, you need to rethink your choices," says Renaye.
Unlike a lot of self improvement books, this one doesn't pull any punches. Hardline cuts to the chase and tells it like it is even when it's uncomfortable. "Just because we don't like the truth," Renaye says, "doesn't mean we don't need to hear it. And it's better than being shocked out of denial by a public confession."
"When we take responsibility for our feelings and own our power of choice," she says, "we will begin to choose differently and our lives will automatically change accordingly—for the better."
Using simple yet powerful techniques, Renaye gives readers shortcuts out of pain along with a step by step guide for creating joy. A video of her 2 Simple Questions technique is available on her website.
Renaye will be discussing more tips and techniques from her new book during The Hardline Independence Day Book Tour July 4th through August 30th.
The tour includes virtual stops, radio interviews and life events where she'll give tips on how to use the hard-line approach to get clarity and direction on relationship issues, health and nutrition crises, work and career challenges and dealing with negative people.
The tour also includes a contest with a variety of prizes, bonus material and special offers. Visit http://hardlineselfhelp.com for details.
Paula Renaye is a certified professional coach, life transformation speaker, consultant and award-winning author in both fiction and nonfiction.
The Hardline Self Help Handbook was recently named winner the 2011 Indie Excellence Finalist Award for Self Help.
###