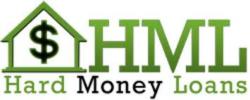 Los Angeles, CA (PRWEB) December 10, 2011
One of Beverly Hills' fastest growing Hard Money Loans teams is tackling a new project. HardMoneyLoans.org has just announced that the company is starting up a blog about hard money loans to educate the public seeking more information about this new trend. The goal is to help motivated real estate professionals with any questions they might have regarding real estate financing in current struggling economy.
The company offers loans for real estate investors and homeowners who may not know about lending opportunities outside of conventional options. "Hard money loans offer a solid alternative to conventional mortgages", stated one company spokesman, "They can open up opportunities that conventional mortgages cannot due to banking restrictions and limited funding." The new HardMoneyLoans.org blog seeks to educate realtors all across the United States about using hard money loans as an alternative source of funding for their clients. It is the hope of company investors that the blog will spread the news about these types of loans to meet the growing demand for financing in the greater Beverly Hills area. Real estate agents have seen a huge increase in the demand for real estate transactions in recent months, yet capital for these transactions is at a premium. The new blog should be able to answer any question realtors may have about financing, so that they can more confident present options to their prospective clients.
About HardMoneyLoans.org:
HardMoneyLoans.org is a group of private Beverly Hills, California investors who serve as an online source of hard money lending information to thousands of real estate investors and homeowners across the nation.
To learn more about HardMoneyLoans.org, become a hard money lender, or apply online for a loan, please visit them on the internet at http://www.hardmoneyloans.org.
###