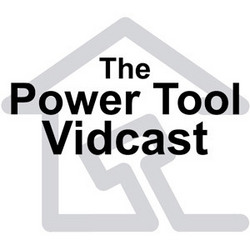 This move will continue Hardwaresales.com's commitment to giving its products as much exposure on the web as possible.
Ferndale, WA (PRWEB) October 25, 2010
HardwareSales.com has launched "The Power Tool Vidcast," a free video Podcast highlighting interesting and useful Power Tools, Hand Tools, and other building and manufacturing related products. "This move will continue Hardwaresales.com's commitment to giving its products as much exposure on the web as possible." said Steve Douge, the Hardware Sales Inc. ecommerce director. The initial offering, available on iTunes now, is a set of three ads for "Anti-Monkey Butt" powder.  Also currently available are four Hardwaresales.com original videos featuring Knipex hand tools. There are plans to release additional Hardwaresales.com original videos, including one for Milwaukee tools, in the coming weeks.
Veteran podcaster Andrew Schlichting will be heading up this endeavor. "The Podcast is currently available in the iTunes store," Schlichting said. The videos are formatted for the iPhone and iPod, they will also be able to be viewed on an iPad or any computer with iTunes installed.  "Although we expect to start out by releasing one video a week, we hope that the Podcast is popular enough to release them more frequently in the future," said Schlichting.
"We are excited to ramp this up, we had Milwaukee Tools stop by Friday to show off some of their latest and most innovative products" said Douge. The Power Tool Vidcast is the latest of the social media channels that HardwareSales.com has employed to stay connected with its customers.  We see amazing products every day, and now we are able to allow people to see first hand the excitement surrounding these products. We are already on Twitter, Facebook, and YouTube," Douge said, "We love reading comments about our videos and products."
About HardwareSales.com
Hardware Sales Inc. was founded in Bellingham, WA in 1962 as a retail store catering to the logging industry. It has since grown to over 30,000 sqft of retail space, over 132,000 items, and over 120 employees. Launched In 2005 the HardwareSales.com website was created to bring items from the Hardware Sales retail store to customers worldwide. The Hardware Sales "Internet Division," headed by Steve Douge, strives to bring all shippable items the main store carries to a global market, expanding the reach of this unique, family owned, local business.
# # #