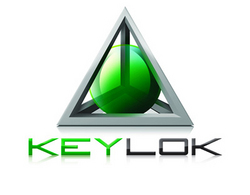 Denver (PRWEB) March 24, 2010
KEYLOK, a leading provider of software security products for over 28 years, today announced the availability of Code Porting on the KEYLOK Fortress dongle. Developers can now port up to 10,000 lines of executable code to be safely locked in the smart card portion of the dongle, where it will execute and return results to the application running on the computer. Software cannot be copied and run on another computer because a critical piece of code only resides in the smart card on the dongle.
"KEYLOK's driverless Fortress delivers the most secure software protection solution available today," stated Stuart Zinanti, president of KEYLOK, Inc. "The combination of code porting and the tamper proof smart card hardware provide a highly reliable solution for protecting our customers valuable software."
Benefits of code porting with KEYLOK Fortress include:

Segregate key pieces of the application to run on a separate, secure smart card computing environment
Code executed on the dongle cannot be inspected or hacked
Application is configured to run separately on the computer and the dongle
Software cannot be copied and run without presence of the dongle because key pieces of the application will be missing
Code Vault combined with KEYLOK's Fortress Smart Card, driverless hardware dongle delivers software protection that is the most reliable and secure solution available on the market.
Order an evaluation kit for all KEYLOK products.
KEYLOK was founded in Denver, Colorado in 1980 as Microcomputer Applications, Inc., by three former managers/engineers of Martin Marietta. KEYLOK earned its highly valued reputation as an industry leader by providing customers with affordable software security they can trust. The highly successful KEYLOK platform provides multi-level piracy protection for thousands of applications worldwide and offers software developers a versatile, durable and easy-to-deploy security solution that will prevent revenue loss from hacking and piracy.
KEYLOK is a privately held company headquartered in Denver, Colorado.
KEYLOK.com
Copyright 2010 KEYLOK. All rights reserved. KEYLOK and the KEYLOK logo are trademarks or registered trademarks of KEYLOK. All other product and brand names mentioned in this document are trademarks or registered trademarks of their respective owners.
###