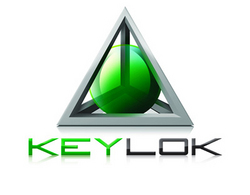 DENVER (PRWEB) June 1, 2010
KEYLOK, a leading provider of software security products for over 30 years, today announced the availability of their new Fortress Real Time Clock (RTC) dongle, the latest addition to the family of Fortress security solutions. Fortress Real Time Clock offers many improvements that allow securing subscription based licensing to an on board real time clock.
Fortress Real Time Clock was introduced to provide tamper proof security to the time based software licensing features available in all of KEYLOK's products. Software vendors use the time based software licensing features to offer trial, subscription and leasing options for their software to meet the demands of their end-users. Vendors can compare the licensing dates against the on board real time clock to ensure the licensing options are strictly enforced and use the remote update features to maintain the licensing dates on the dongle.
"KEYLOK's driverless Fortress Real Time Clock dongle creates the highest level of security on the market," stated Stuart Zinanti, president of KEYLOK, Inc. "The combination of the on board real time clock, tamper proof smart card technology and our Code Vault feature provide a highly reliable solution for protecting our customer's valuable software."
Benefits of the KEYLOK Fortress Real Time Clock create the ultimate level of security for protecting software revenues:

On board real time clock cannot be manipulated or changed guaranteeing an accurate time stamp maximizing earnings potential for time based subscription licensing
Code Vault feature allows part of the application code to run on the computer and part of the application code to run on the dongle, up to 10,000 lines of code possible
Highest level of protection for software applications using a smart card chip that is Level 5 (EAL5+), same security certification for defense and other highly sensitive areas of IT operations
Tamper resistant smart card chip hardware that delivers enhanced security
Order an evaluation kit for all KEYLOK products.
KEYLOK was founded in Denver, Colorado in 1980 as Microcomputer Applications, Inc., by three former managers/engineers of Martin Marietta. KEYLOK earned its highly valued reputation as an industry leader by providing customers with affordable software security they can trust. The highly successful KEYLOK platform provides multi-level piracy protection for thousands of applications worldwide and offers software developers a versatile, durable and easy-to-deploy security solution that will prevent revenue loss from hacking and piracy.
KEYLOK is a privately held company headquartered in Denver, Colorado.
Copyright 2010 KEYLOK. All rights reserved. KEYLOK and the KEYLOK logo are trademarks or registered trademarks of KEYLOK. All other product and brand names mentioned in this document are trademarks or registered trademarks of their respective owners.
###