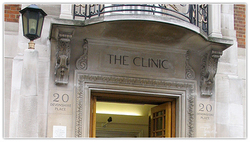 Our selection was based on performance and reliability and, importantly, ease of use. The installation was completed within a week and provided us with the ability to securely and reliably communicate between all of our clinical and management systems
Auckland, NZ (PRWEB) June 5, 2009
Orion Health, a leading provider of clinical workflow and integration technology for the health care sector world-wide, has signed a contract with prestigious Harley Street based clinic - The London Clinic. The contract marks the world's first live site of the company's latest Rhapsody™ 3.3 Integration Engine.
The Rhapsody Integration Engine now connects all existing administrative and clinical information systems in use at the hospital.
According to Orion Health CEO Ian McCrae, Rhapsody will help hospitals like The London Clinic achieve their immediate messaging integration goals, as well as preparing for future health information sharing, using HL7 compliant messaging to map and exchange messages between disparate information systems.
"The software has been designed specifically with two main considerations, scalability and performance. This major service release brings new features for interface development and administration as well as providing critical foundation support for projected future development", said Mr. McCrae.
As a fully equipped acute hospital with 202 beds and twelve operating theatres, The London Clinic has established its prestigious, international reputation in private healthcare, by investing in staff, growth and innovation. The development of a £70M cancer centre and recent expansion of the ICU to accommodate liver transplants is widening the number of complex procedures that the clinic undertakes.
Mike Roberts, The London Clinic's IT Director, said they chose Rhapsody after an exhaustive tendering system.
"Our selection was based on performance and reliability and, importantly, ease of use. The installation was completed within a week and provided us with the ability to securely and reliably communicate between all of our clinical and management systems," he said.
"The London Clinic's strategy is to provide consultants with a comprehensive e-Health environment and Rhapsody is a critical part of the technical solution."
About Rhapsody® Integration Engine
Rhapsody is a powerful integration engine that delivers advanced inter-system messaging capabilities to health organizations of all kinds. Rhapsody is designed for rapid, effortless installation and use, and enables quick, accurate, and efficient exchange of electronic data to populate electronic health records.
About Orion Health
Orion Health's easy-to-use solutions and applications improve patient care and clinical decision-making by providing integrated health data in a single, unified view. By enhancing existing healthcare information systems, Orion Health's Rhapsody integration engine, Concerto clinical portal, and workflow solutions provide healthcare workers with easy access to patient data and trends, and reduce errors and omissions by streamlining information transfer.
Worldwide, Orion Health has been implemented in health information communities involving over 35 million patients with tens of thousands of active users. Orion Health's partners include leading health system integrators and IT vendors such as Accenture, IBM, Oracle Corporation and others. Orion Health has more than 1,000 clients around the world, including the New Zealand Ministry of Health, Auckland District Health Board, HealthAlliance, New South Wales, UCLA (USA), and Capital Health (Canada). More information can be found at http://www.orionhealth.com.
About The London Clinic

One of the UK's most established independent hospitals
Located on Harley Street in the heart of London's medical community
Long-standing international reputation attracting leading consultants
Highly complex procedures in addition to routine surgery and medicine
24 hour consultant-led Intensive Care Unit
More information can be found at http://www.thelondonclinic.co.uk
For more press information about The London Clinic, please contact Hannah Gee or Jo Gulliver on 020 8786 3860.
Concerto and Rhapsody are registered trademarks of Orion Health and/or its affiliates. Other names may be trademarks of their respective owners.
# # #