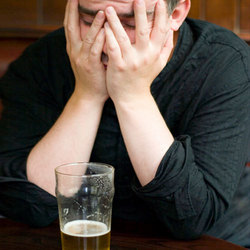 Harm reduction is a relatively new and controversial approach to treating substance disorders that is considered pragmatic, humanistic, easily accessible, and focused on immediate goals
Jenkintown, PA (PRWEB) September 23, 2009
Philadelphia, PA September 23, 2009 -- HealthForumOnline (HFO), a nationally-approved (APA, ASWB, NBCC, PSNA, CA-BBS) provider of online continuing education (CE) for psychologists, social workers, counselors, nurses and other allied healthcare professionals announces the addition of a new online CE course, Harm Reduction: A Comprehensive Response to Substance Related Disorders to their extensive online CE resource library.
According to the National Institute of Drug Addiction there are more deaths, illness, and disabilities from substance abuse than from any other preventable health condition with 1 in 4 deaths attributable to alcohol, tobacco, and illicit drug use. Although the negative effects of use typically occur when substances are used at high doses or chronically, some may occur after just one use. The Drug Abuse Warning Network reported that in 2006 U.S. hospitals delivered 113 million emergency visits, with an estimated 1,742,887 of those visits associated with drug misuse or abuse.
Beyond the impact on the abuser's health, the impact of substance abuse on children and families is devastating. In 2000, The National Institute on Alcohol Abuse and Alcoholism reported that 1 in 4 U.S. children were exposed before age 18 to familial alcohol dependence, alcohol abuse, or both. This year, the Substance Abuse and Mental Health Services Administration announced that children of drug addicts and alcoholics (COAs) are at greater risk for depression or anxiety; physical health problems; and learning deficits. Compared to non-COAs, COAs are almost 3 times more likely to be verbally, physically or sexually abused; 4 times more likely to be neglected; and 4 times more likely to develop alcoholism or other drug problems. In addition, domestic violence, a chaotic home life, and trauma all appear linked to families affected by substance abuse and addiction.
The economic costs of substance abuse on our society are also astronomical. In 2008, The National Institute on Drug Addiction estimated the total overall costs of substance abuse--including health- and crime-related costs as well as losses in productivity--exceed half a trillion dollars annually.
These statistics are alarming and illustrate the deficits in our current approach. It is imperative that policies, procedures, and clinical interventions aimed at reducing substance abuse and addiction be reconsidered in an effort to reduce the burden on individuals and society. "Harm reduction is a relatively new and controversial approach to treating substance disorders that is considered pragmatic, humanistic, easily accessible, and focused on immediate goals", notes Coreena Hendrickson, a harm reduction expert and author of this online CE course.
Harm reduction recognizes that not everyone is able or willing to stop using, and that those who continue to use drugs can make choices to protect their health and the health of others. Thus harm reduction focuses on reducing the adverse consequences of drug use rather than on demanding that people stop drug use altogether. The Harm Reduction Coalition defines harm reduction as a set of practical strategies that reduce negative consequences of drug use, incorporating a spectrum of strategies from safer use, to managed use to abstinence. Harm reduction strategies meet drug users where they're at, addressing conditions of use along with the use itself.
This online continuing education course for mental health professionals will define harm reduction and its underlying principals, provide a brief history of the movement, outline the current controversy surrounding it, and provide the latest research to support its effectiveness. A model integrating harm reduction and abstinence only programming will be presented to demonstrate its utility within existing treatment milieus.
Psychologists, social workers, counselors, nurses and other allied health professionals can chose from HFO's 19 categories of CE topics related to health psychology and behavioral medicine (i.e., ethics, cancer adaptation, women's health, cultural diversity, eating disorders, reproduction/sexuality, aging/gerontology, pediatric behavioral medicine, assessment, chemical dependency, chronic/acute illness, clinical intervention, group therapy, infectious disease, long-term care, neuropsychology, pain management, spirituality, LGBT issues) containing over 65 online CE courses that are fast, convenient and cost-effective. All HFO CE courses and supporting materials are available online or as downloadable, transportable PDFs. Participants print their own CE certificates. Lastly, HFO routinely updates our online CE courses, notifies customers of these updates and enables customers to review these updates for free online even after they have completed the CE activity and generated their CE certificate.
For more information on this course or a complete listing of titles in our online CE resource library, visit HealthForumOnline.com.
About HealthForumOnline:
HealthForumOnline (HFO) is approved as a provider of CE courses by the American Psychological Association, the National Board of Certified Counselors, the Association of Social Work Boards, and several state professional organizations, including the Pennsylvania State Nurses Association, an accredited approver by the American Nurses Credentialing Center's Commission on Accreditation, and the California Board of Behavioral Sciences. HFO's CE Program's Advisory Committee and authors are comprised of over 60 nationally-recognized experts in behavioral medicine.
###