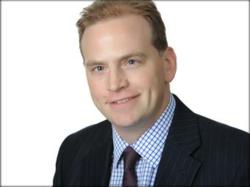 Counsel Henry Mander, who heads Harneys' BVI and Cayman trusts practice
(PRWEB UK) 27 June 2013
Harneys will host a 45-minute interactive webinar on the impact of the new legislation on Thursday, 11 July 2013 at 2 pm GMT.
The webinar will feature Henry Mander, who heads Harneys' BVI and Cayman trusts practice.
Topics for discussion will include:

Changes to the VISTA regime
Enhanced opportunities for use of BVI PTCs
Other key changes including extended trust periods
The webinar is designed to give professionals including lawyers, private bankers and accountants the tools they need to better assist their clients in meeting their estate planning and wealth management goals.
There is no fee to attend the webinar however registration through our webinar provider Brighttalk is required.
To register please click here.
About Henry Mander
Harneys counsel Henry Mander is an experienced trust practitioner and head of Harneys' BVI and Cayman trusts practice. He advises both private and institutional clients (including banks and trust companies) on all aspects of BVI and Cayman trust law.
Henry has a broad range of trust and estate planning experience, including the creation, administration and termination of complex international trusts and advising on the mechanics for effective succession planning for high net worth individuals and families.
Henry has particular expertise in the use of VISTA trusts and STAR trusts for clients in emerging markets, specifically Latin America, the Far East, Russia and the CIS. Recent instructions have also involved sophisticated planning involving PTCs in BVI and Cayman.
About Us
Harneys' trusts team is at the forefront of creating new and innovative trust solutions in the BVI, Cayman and Cyprus. We are frequently advised by leading international law firms, professional trust companies, private banks and wealthy private clients.