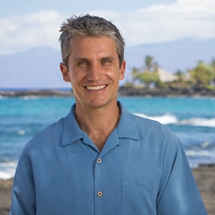 I take great pride in providing my clients with the highest level of representation whether, buying or selling...
Kamuela, HI (PRWEB) April 04, 2013
Big Island real estate professional and luxury property specialist Harold Clarke, the area's foremost expert on luxury homes and land across the Big Island, has just been awarded a placement among the "Top 100 Realtors" in Hawaii for 2013 – making this the fifth time he has received such an award. Each January, PKF Pacific Hawaii LLP, a tax, audit and advisory firm, compiles the data and ranks each Realtor by total sales volume in the home resale market for single-family homes and condominiums using data from the Honolulu Board of Realtors, the Realtors Association of Maui and Hawaii Information Service, which manages the Multiple Listing Service data for Hawaii Island and Kauai.
"This is quite an honor for me. The recognition by Hawaii Business Magazine and the selection within the 'Top 100 Realtors' is a result of my hard work and dedication to delivering unparalleled customer service and care, and is something I am very proud of," says Harold. "I take great pride in providing my clients with the highest level of representation whether buying or selling, and take great pride in being an honest and knowledgeable professional in today's real estate market."
The criteria used for this Hawaii real estate award includes only residential sales transactions that take place in Hawaii - land sales, new construction and multi-family sales are not included. Harold's total 2012 sales volume in excess of $24 million secured him a spot within this prestigious list for the fifth time in his career. Harold has also been honored on the list of "Who's Who in Hawaii Real Estate," also awarded by Hawaii Business Magazine every year since 2008.
"I believe it is my discreet manner, unparalleled professionalism, and love of people and properties that has allowed me to become the premier choice among Hawaii's most discerning buyer and sellers," says Harold. "In addition, having lived in France, Spain, Latin America, England and several different cities on the mainland, I am fluent in English, Spanish and French, which allows me to tap into and assist the International buyers and sellers who continue to be prevalent in the greater Hawaii market."
With nearly a decade of experience in the Big Island real estate market, Harold Clarke specializes in luxury homes, estate and ranch properties, oceanfront residences, and raw acreage on which to build or develop. From the purchase of the most opulent ocean front property in Kona to rural ranch estate homes in South Kohala and everywhere in between, Harold assists buyers, sellers and investors in realizing all their real estate dreams.
For more information on Harold Clarke or to schedule a consultation regarding your specific real estate needs, please feel free to call 808-443-1320 or visit http://www.LuxuryBigIsland.com today. Harold looks forward to hearing from you and to helping you with all your real estate needs – big and small.