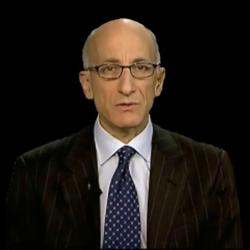 "HAMP continues to offer the deepest and most sustainable assistance available to prevent foreclosure. Homeowners in the program have a high likelihood of successfully overcoming their financial hardship" ~ Secretary Tim Massad.
Minneapolis, MN (PRWEB) August 07, 2012
On August 3,2012, The U.S. Department of Housing and Urban Development (HUD) and the U.S. Department of the Treasury released the July edition of the White House Housing Scorecard – a comprehensive report on the nation's housing market. Data in the Housing Scorecard shows continued signs of recovery as foreclosure starts and completions declined in June.
The report further says, 'In addition, the inventory of houses for sale remained low; at current pace, it would take 6.6 months to sell the supply of existing homes on the market and 4.9 months to clear the new homes on the market. Experts consider a six month supply of homes to be a balanced market. Distressed sales remain a key factor, however, as the impact of serious delinquencies and underwater mortgages continue to temper market gains".
"The Home Affordable Refinance Program (HARP) continues to offer the deepest and most sustainable assistance available to prevent foreclosure. Homeowners in the program have a high likelihood of successfully overcoming their financial hardship and maintaining their mortgage payments for the long term," said Treasury Assistant Secretary for Financial Stability Tim Massad. "We remain committed to utilizing the tools we have available to help our country heal faster from an unprecedented crisis."
HUD's report offers details on how homeowners in HAMP continue to demonstrate long-term success in the program. Tabulated stats from the end of June show:

more than one million homeowners have received a permanent HAMP modification
individually saving approximately $537 on monthly mortgage payments
savings on a national level total $13.9 billion
75% of homeowners with non-GSE mortgages benefited from principal reduction with their HAMP modification
distressed property sales accounted for 24% of all re-sales in May, down from a revised 26 percent in March and down from 29% the previous year
86% percent of homeowners starting the program in the last two years have received a permanent modification
The report points to HAMP modifications long-term success by stating that they "continue to exhibit lower delinquency and re-default rates than private industry modifications, with 94 percent of homeowners still current on their modified payments after six months".
Home Destination interrupts DeMarco's recent letter to Congress to mean that he believes HAMP's long-term successes is at risk.
DeMarco's has remained strong in his leadership of Fannie Mae and Freddie Mac funds, standing at odds with The Treasury Department. He believes proposing a broad sweep of mortgage principal reductions would have negative impact on mortgage markets. He stated, "Longer-term, this view could lead to higher mortgage rates, a constriction in mortgage credit lending or both, outcomes that would be inconsistent with FHFA's mandate to promote stability and liquidity in mortgage markets and access to mortgage credit".
"This month's indicators show momentum not seen since before the housing crisis as refinances through our enhanced Home Affordable Refinance Program continue to surge - HARP loans represented 20 percent of total refinance volume in May, the largest increase since the program was launched in 2009," said HUD Acting Assistant Secretary Erika Poethig. He continued, "But with so many households still struggling to make ends meet, it's clear that we have more work ahead,"
As the scorecard validates HARP is achieving sustainable mortgage reductions for homeowners, Jenna Thuening, owner of Home Destination, hopes this encourages others to participate in the program and request an Independent Foreclosure Review if their home is underwater.
Long Term Guidance from mortgagenewsdaily.com states they "continue to advocate against trying to 'get ahead' of current market movements due to the high degree of uncertainty. In the past, we would have interpreted that advice as a suggestion to lock, but in the recently 'low and sideways' environment, it's probably better-read as a suggestion to go with the flow of gradually lower rates until we see the pattern definitively break."
Minneapolis and St. Paul area homeowners may contact Home Destination if needing a mortgage reduction or are facing foreclosure at 612-396-7832.