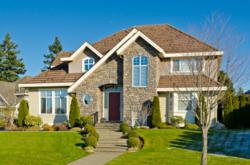 HARP 2.0 is bringing refinancing savings back to the people the program was designed for—severely underwater borrowers.
(PRWEB) April 02, 2013
HARP Approval (http://harpapproval.com), a nationwide network of approved lending professionals with expertise in home loans and refinancing, reports that changes in the government's Home Affordable Refinancing Program in the last year have created across-the-board surges in both usage and savings on home refinancing for borrowers. These upticks also illustrate why the amendments made to HARP, now in the form of HARP 2.0, are being so actively used, and how they're saving average consumers over a thousand dollars more per year than even the government projected.
The main reason HARP saw roughly as many borrowers in 2012—1.1 million—as it did in the first three years of the program combined, is because provisions to HARP made in late 2011 that went into effect in February of 2012, known as HARP 2.0, brought the program back to the people whom it was designed for to begin with—severely underwater borrowers.
Among the main changes to HARP that make it more appealing than ever before, are that a HARP refinance borrower's property appraisal value is not a major hurdle for approval, there is no cap on a home's loan-to-value (LTV) ratio as there used to be, and now monthly fees on refinanced mortgages of under 20 years can be waived by Fannie Mae and Freddie Mac.
But new rules alone don't make a program work. It's the results, published in March of 2013 by the Federal Housing Finance Agency (FHFA) that prove how valuable these HARP 2.0 improvements have been to eligible home refinancers who chose to use the program.
Click HERE to check HARP Loan Eligibility
Of the 1.1 million HARP borrowers last year, 228,141 of them—all of whom would not have been able to qualify under the previous HARP rules—had LTV's above 125 percent. As for the aforementioned appraisal waiver, this feature of HARP 2.0 can save refinancers $300 to $500 by not having to use a service that might only make their property look less attractive to lenders to begin with.
And while there isn't an official tally yet on the money saved by HARP borrowers last year, The Wall Street Journal predicted in June of 2012 that the number could be as high as $5 billion nationwide. Furthermore, a Fannie Mae official pegged the average HARP borrower's saving at $83 a week, which comes to over $4,300 a year. This figure is $1,300 higher than the Obama administration—which created the program—estimated it would be when they said they hoped that HARP would save the average homeowner $250 a month, or $3,000 a year.
"The HARP program has transformed from a financial snail into a freight train," says Brian Maier, Broker/Owner of Raintree Mortgage, an approved HARP lender in Nevada. "And that train is only beginning to pick up speed as more underwater borrowers realize that not only can they stay in the home that they've built their family and community around, they can actually save thousands of dollars in the process of doing so."
About HARP:
In October 2011, the Federal Housing Finance Agency (FHFA), Fannie Mae, and Freddie Mac announced changes to the Home Affordable Refinance Program that enable lenders to refinance HARP-eligible mortgages much more easily than under previous HARP statutes.
The Home Affordable Refinance Program (HARP) is a streamline refinance system intended to assist responsible borrowers who have kept up-to-date with their mortgage payments, but may have had trouble refinancing over recent years because of dwindling home values.
The Obama administration claims that HARP will save homeowners an average of $250 a month in mortgage payments, although recent numbers show even higher savings. HARP is also expected to help 4-5 million underwater homeowners.
To be eligible for HARP 2.0, borrowers must meet these requirements:
1) Their first mortgage loan is owned or guaranteed by Fannie Mae or Freddie Mac.
2) The loan was sold to Fannie Mae or Freddie Mac previous to May 31, 2009.
3) Borrowers must be current with their mortgage payments.
4) Home value cannot be higher than amount owed, or there is minimal equity in your home.
5) All mortgage payments in the last 6 months need to have been paid promptly.
6) Can't have any sixty (60) day late payments in the past 12 months.
Click HERE for Fannie Mae Freddie Mac Loan Look-up Tool
HARP Approval is a nationwide online network of pre-approved home loan professionals and lending institutions that have been authorized to be a part of the Obama Administration's revised versions of the Home Affordable Refinance Program (HARP 2.0 - 3.0). To speak with a HARP specialist, you can call toll-free 888-460-2939.