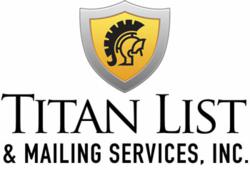 The HARP program may be just what the housing market needs to rebound
Deerfield Beach, FL (PRWEB) March 06, 2012
To many underwater homeowners, the HARP Home Affordable Refinance Program offers a much needed relief. These candidates haven't made any late payments and have a good credit history, but are stuck in loans with high interest rates and are unable to refinance due to the value of their homes dropping below the amount owed on their loan. Titan List & Mailing Services Inc., a leading advertising firm in the mortgage industry, discusses the impact of HARP on the housing market, as well as a few of the methods they employ with their clients to target qualified HARP candidates.
The first version of the HARP mortgage program offered hope, but fell short due to the stipulation that the borrower needed to have a LTV (loan to value) ratio between 80 to 125 percent. HARP 2.0 has been remodeled to virtually eliminate the LTV stipulation, with the primary requirements being a good credit history and no late payments.
There are over 11 million households underwater in the United States. Unfortunately, the Freddie Mac and Fannie Mae guidelines exclude many of these borrowers from being eligible to refinance under the HARP loan program. In the next few months there is expected to be strong media coverage for HARP, and there is already a large increase in the number of internet searches. According to Jared Braverman, director of internet marketing at Titan List & Mailing, "Many mortgage shops will allocate huge budgets to pay per click keyword advertising on Google, at over $10 per click. This is an expensive advertising method that will net many unqualified respondents. Our secret to success relies on selecting a data list that targets consumers that will meet the underwriting guidelines."
While there are many potential candidates for the HARP refinance program, it is clear that a solid strategy is required to reach qualified candidates that will net a good ROI on the marketing costs. Braverman responds, "We use credit data from all three bureaus to narrow down the candidates that are most likely to meet our clients' underwriting guidelines. Many of our clients use this data to do a targeted direct mail campaign. On a campaign with 5000 mail pieces using credit data, the cost will average around $4000. The response rate on average with credit data is 1%, which is 50 phone calls. Of those 50, the usual conversion is 10-20% (5-10 deals), with an average profit per deal of $3,500. The ROI is great, and mortgage shops can do this weekly. The HARP program may be just what the housing market needs to rebound."
ABOUT TITAN LIST & MAILING SERVICES, INC.
Titan List is a full service Advertising and Design agency specializing in Direct Mail, Internet Marketing, Search Engine Optimization and Website / Graphic Design. Titan List has been around since 1998, and has a team of highly qualified individuals with experience in the marketing trends that fit your business. Unlike other agencies that source their work out, Titan List & Mailing handles the entire campaign in-house - Data Lists, Design, Printing, Mailing, and Postage.
For more information, please call or visit:
http://www.TitanLists.com | 800.544.8060
# # #