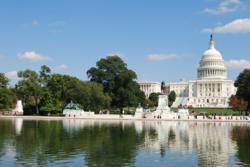 Advocates of a true HARP 3.0 refinance plan believe the possible savings to homeowners would be up to $70 billion and may impact 30 million borrowers.
Las Vegas, NV (PRWEB) July 09, 2012
HARP Approval (http://harpapproval.com), a leading national network of authorized HARP refinance lenders, prepares for HARP 3.0 updates under President Obama's #MyRefi Home Affordable Refinance Program that could have an impact on up to 30 million borrowers.
The White House's #MyRefi campaign to streamline refinancing and help improve the economy is stimulating open discussion and debate within the banking community, as well as proposed legislation from Washington.
HARP 2.0 is a refinance program created by the Federal Housing Finance Agency (FHFA), Fannie Mae and Freddie Mac to help responsible borrowers who have continued to make their mortgage payments, but may be unable to refinance over recent years due to a decline in their property value.
Click Here - For Fannie Mae or Freddie Mac HARP Eligibility
The Obama Administration has stated that HARP will save homeowners an average of $250 a month in mortgage payments, and that the Home Affordable Refinance Program overall will help an anticipated 4-5 million underwater homeowners.
Senate bill 3085, introduced by U.S. Senators Robert Menendez (D-NJ) and Barbara Boxer (D-CA), would expand and streamline refinancing opportunities under the existing Home Affordable Refinance Program (HARP). Research from Manhattan's Columbia Business School at Columbia University, estimates this new legislation would increase the total number of homeowners who refinance under HARP to up to 13 million and produce total potential savings of $35 billion a year.
Director of Economics for Fannie Mae, Orawin T. Velz, published a commentary in June, 2012, about how refinancing can restore the financial health of households. In her report, Velz listed a number of benefits to the economy of a large scale streamlined refinance program, which would allow every homeowner to lower their interest rate to four percent, regardless of whether they had a mortgage with Fannie Mae, Freddie Mac, FHA or VA.
Advocates of a true HARP 3.0 refinance plan believe the possible savings to homeowners would be up to $70 billion and would have a positive impact on up to 30 million borrowers.
Velz stated, "While it is impossible to know exactly what the macroeconomic impact of a large scale refinance program on the economy would be, it is true that refinancing activity over the past several years has helped substantially in bringing down households' debt service burden, which is one gauge of household financial health."
Potential highlights of the proposed Responsible Homeowner Refinancing Act of 2012 Include:

Extend streamlined refinancing under HARP 2.0 to GSE borrowers with loans made prior to June 1, 2010. Currently, HARP Eligibility guidelines restrict borrowers who have Fannie Mae or Freddie Mac loans that were closed prior to June 1, 2009.
Eliminate all up-front fees, as well as the costs for appraisals.
Streamline the refinance process by removing the requirement to provide income or employment documentation.
Improve competition in the marketplace by requiring the same underwriting standards for non-servicers and servicers.
Penalizing second lien holders and mortgage insurance providers who prevent borrowers from refinancing their first mortgage.
"Opening up the refinance opportunities for homeowners, regardless of current investor, will benefit individuals and communities across the country. This is one of those proposals where everyone truly benefits" states Matt Peebles, Mortgage Advisor of Home Team Funding, in Portland, OR.
De Anna Gillespie, a Sr. Mortgage Advisor with RANLife in Salt Lake City, UT states, "We have seen a large number of families uprooted from the housing crisis and forced to become renters. If many of them had been afforded the opportunity to refinance into a lower interest rate, they would still be in their homes today."
About HARP Approval:
HARP Approval is a national online network of pre-approved home loan professionals and lending institutions who are authorized to participate in the Obama Administration's updated versions of the Home Affordable Refinance Program (HARP 2.0 - 3.0). HARPApproval.com is managed by Best Rate Referrals (http://bestratereferrals.com/), a Nevada-based online publisher and mortgage technology firm that manages over 3,000 consumer-focused real estate and lending websites.