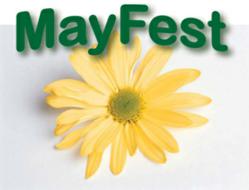 Harrington Movers like to get out and see our supportive customers face to face
Maplewood, NJ (PRWEB) April 25, 2012
Harrington Moving a local leading moving and storage company, recently announced its participation in the 11th Annual MayFest on Springfield Avenue Event, a street festival that attracts a large audience of locals and visitors.
"The 11th annual street festival serves to bring people to the district so they may become acquainted with the district's shopping, dining and service opportunities," said Diana Vitrano, Maplewood District Manager. "The event also gives our district businesses an opportunity to introduce themselves to the public."
The event is scheduled to take place May 20, or May 27, depending on the weather at the time. This is the first MayFest on Springfield Avenue Event Harrington Moving & Storage is sponsoring.
"Harrington Moving is super excited about this fun event," said Jeff Harrington, owner and founder of Harrington Moving. "The street fair is a great way for Maplewood residents and its surrounding community to have a fun, enjoyable time."
Harrington Moving is so far one out of 12 local businesses who has offered to sponsor a ride and participate in the street festival. Festival organizers predict a crowd of about 4,000-to-5,000 people.
"There are always new vendors, different bands. Rides may be different. But, basically the festival has the same lively, entertaining atmosphere," Vitrano said.
Harrington Movers will sponsor a ride and maintain a booth throughout the event, Harrington Movers will also hand out free balloons and display one of their colossal moving trucks.
"Harrington Movers love these sorts of community events," Harrington said. "Harrington Movers like to get out and see our supportive customers face to face, a local street fair is a great way to reach out."
More About Harrington Moving & Storage
Harrington Mover established by Jeff Harrington in 1996, provides first class moving and storage solutions. Harrington Movers has earned its superior customer service reputation by providing stellar care for its clients possessions. Harrington Movers offer various tailor-made moving plans. Harrington Moving works hard at transporting your essentials in a safe and secure manner. Many non-profit organizations have dubbed Harrington Moving as 'the moving company with the biggest heart'' and a 'true gem to our our community.' Harrington Mover has received an A+ rating with the Better Business Bureau, in addition, Harrington Mover is a proud member of the American Moving & Storage Association and is recognized by the New Jersey Warehouseman & Movers Association. Harrington Mover employees all undergo extensive background checks to ensure Harrington Moving continues to provide stellar service.