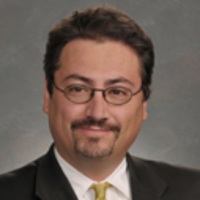 Colorado's Family Law Team
Denver, CO (Vocus) September 23, 2010
Rich Harris, President and Managing Partner of The Harris Law Firm P.C. is pleased to announce that family law attorney Stephen Vertucci has been promoted to partner.
Born and raised in Chicago, Mr. Vertucci enlisted in the Navy following high school and served aboard the USS Abraham Lincoln and the USS Enterprise. Following his tour of duty with the armed services in the first Gulf War, Steve acquired a Bachelor of Arts degree from the University of Illinois, and graduated from law school at the Chicago-Kent College of Law. After obtaining his law degree, he excelled as a felony prosecutor with the Maricopa County Attorney's Office in Arizona before joining The Harris Law Firm in 2008. A highly skilled litigator, Steve has been managing the firm's Fort Collins office since February of 2010.
Active with Rotary International, and the Fort Collins Chamber of Commerce, Steve can also be found cheering on his favorite sports teams (or lamenting their losses), at the gym, or exploring all that Colorado has to offer with his wife and her son.
To schedule a consultation regarding a Colorado family law matter with Mr. Vertucci at the Fort Collins office, please call 303 299 9484 to arrange a meeting with him. To access Mr. Vertucci's biography, please visit the Harris Family Law website.
About the Harris Law Firm
Located in Denver and Fort Collins, The 17 attorneys at The Harris Law Firm are a team of Colorado family law attorneys who focus exclusively on domestic law. The lawyers and staff at "Colorado's Family Law Team" are dedicated to helping you with issues related to divorce, child custody, legal separations, step parent adoptions, and other matters that pertain to Colorado family law.
For more information on The Harris Law Firm, including articles written by our family law attorneys, please visit our Web site: HarrisFamilyLaw.com, or contact our Director of Business Development.
###