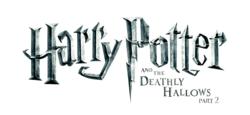 Redwood City, CA (PRWEB) July 06, 2011
MYX TV launches a YouTube contest today, searching for the best re-enactment of a scene from the Harry Potter series for a chance to win a Harry Potter and the Deathly Hallows - Part 2 ultimate prize package. Visit http://www.myx.tv for contest information. Warner Bros. Pictures' Harry Potter and the Deathly Hallows - Part 2 opens nationwide in theatres and IMAX®, in 3D and 2D on Friday, July 15.
The ultimate package includes two tickets to the New York premiere of Harry Potter and the Deathly Hallows - Part 2, two tickets to a Harry Potter movie marathon in New York, Los Angeles or San Francisco, two tickets to Harry Potter: The Exhibition in New York, an official stand-up totem, movie poster, cap, t-shirt and more which will go to the grand prize winner.
To enter, film yourself re-enacting your favorite scene from the Harry Potter movie series. Upload the video to YouTube! Type "HARRYPOTTERMYX" into your tag box and tell your friends, family and fellow wizards to "like" your video. The video that gains the most likes until July 10 wins!
To be eligible for this contest, you must be at least 18 years of age and a legal U.S. resident. Winners will be notified via their YouTube account.
About the Film
"Harry Potter and the Deathly Hallows – Part 2," is the final adventure in the Harry Potter film series. The much-anticipated motion picture event is the second of two full-length parts. In the epic finale, the battle between the good and evil forces of the wizarding world escalates into an all-out war. The stakes have never been higher and no one is safe. But it is Harry Potter who may be called upon to make the ultimate sacrifice as he draws closer to the climactic showdown with Lord Voldemort. It all ends here.
About MYX TV®:
With its U.S. headquarters in Redwood City, California, MYX TV was developed by ABS-CBN International, a subsidiary of ABS-CBN Corporation, the Philippines' largest entertainment and broadcasting company, through ABS-CBN Corporation's wholly-owned subsidiary, ABS-CBN Global Hungary Kft. MYX TV is the premier music entertainment and lifestyle channel dedicated to the Asian American community, utilizing music, culture and entertainment. MYX TV can be seen on Channel 368 on Comcast's Digital Preferred Tier in the San Francisco Bay Area and Central California and Channel 673 in Chicago, Cox Digital Basic Cable Channel 479 in Orange County and Channel 474 in Northern Virginia, MCV Cable Channel 16 in Guam and RCN Channel 464 in New York City, Chicago, Boston, Philadelphia and Washington, DC. It is available nationwide on DirecTV channel 2067. For more information, visit http://myx.tv.
MEDIA ASSET:
On-air Promo: http://bit.ly/pDifMy
###