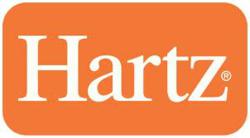 Fleas and ticks can cause serious complications for pets.
Secaucus, NJ (PRWEB) May 21, 2013
For many pet parents throughout the U.S., the spring weather brings with it a vast increase in flea and tick populations, which means that their flea and tick control will need to be up to par. Of course, depending on the climate, recent weather patterns and other factors, many pet parents have found that practicing year-round prevention against fleas and ticks is the best way to keep health complications at bay. Fleas and ticks can cause serious complications for pets.
Fleas can linger year round, but they really begin to go into overdrive as the weather gets warmer throughout the country. These two millimeter, brown, wingless insects are equipped with compressed bodies that allow them to move swiftly through fur and legs, and have adapted to jumping and clamping onto a host. They primarily feed on the blood of their host and can survive up to two months. Unfortunately, female fleas can multiply to over a quarter million new fleas in just 30 days, and can start producing eggs within 24 to 48 hours. Without the proper protection, these insects can infest not only a dog or cat, but the pet parents' entire home.
Ticks are another major consideration for pet parents, as they can carry dangerous illnesses like Lyme disease and Rocky Mountain Spotted Fever. There are several tick species throughout the U.S., including deer ticks, the brown dog tick, American dog tick and the Lone Star tick. Ticks usually consist of two body parts - a head/thorax that is implanted into the host and an abdomen that expands as it feeds on blood. Ticks can survive for up to a year depending on outdoor conditions and are a major risk for pets
While these insects certainly can pose a threat to households with pets, the Hartz® UltraGuard® Flea and Tick Solution Center is here to help. This handy tool on Facebook was designed to give pet parents quick and concise information about flea and tick protection for their pets, homes and yards. Users simply answer five quick questions about their dog or cat's behavior, past history, product preferences and environmental considerations, and the solution center will recommend flea and tick protection. Once they have learned about the appropriate flea and tick protection for their pet, pet parents can share an adorable postcard of their pet on Facebook to encourage other pet parents to protect their dogs and cats. They can also enter to win a year supply of flea and tick protection from Hartz® UltraGuard® as year-round flea and tick protection is important to a pet's overall health. With all of the misinformation out there about flea and tick prevention, the Hartz® UltraGuard® Flea and Tick Solution Center will be a valuable tool for pet parents to find the ideal flea and tick protection to safeguard their pets and homes year-round.