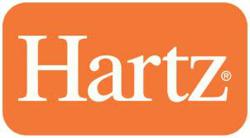 The holidays are fast-approaching, so pet parents may want to start shopping for their companions early!
(PRWEB) November 27, 2012
To help make your holiday shopping a breeze, the passionate pet experts at Hartz® have assembled their top gift picks for this holiday season. For pet parents who are looking to spoil their cats, the 'Hartz® for the Holidays Gift Guide' has a variety of quality toys, including best sellers from the Hartz® Just For CatsTM line, that are sure to keep felines busy during the holiday season.
Mental and physical stimulation is vital for indoor cats, which is why the Just For Cats™ line of cat toys is designed to get your cat up and moving in no time. The Hartz® Just For Cats™ Mini MiceTM and Midnight Crazies® toys are excellent options for pet parents who want to keep their cats busy while they entertain holiday guests. The plush colorful mini mice with catnip can be hidden on top of a cat tree or around the house to nurture a feline's instinct to hunt. Each ball in the Midnight Crazies set contains a bell that cats love to swat, chase and pounce.
For cat parents who are looking for something a bit different, the Hartz® Bell Mouse™ is a great option. These colorful mice are shaped like balls and have bells on their tails to keep cats on the hunt. Of course, for something similar but a bit softer, one product to consider is the Hartz® Just For Cats® Sparkle Madness Cat Toy. The plush balls are soft and sparkly on the outside and also contain internal bells that encourage your cat to play and get moving.
If cat parents want to get in on the action themselves, toys that move are a tried and true method to get cats jumping and running around the house. Pull the tail of the Hartz Just For Cats® Running Rodent® and watch as the plush critter shakes and moves across the floor, encouraging your cat to pounce. Having said that, if one is buying for multiple cats, each of whom have differing tastes, it may be best to go for the gusto with a Hartz Just For Cats® Value Pack™ or a pouch of Hartz Just For Cats® Catnip™. The catnip is a special treat for cats that they can eat and roll around in, while the Value Pack™ contains 13 different toys to give cats plenty of options year-round.
Last, but not least, Hartz® partnered with Rovio, the creators of the highly-successful mobile video game, to create a line of themed Angry Birds® cat toys. With catnip-filled options, wand toys and the Running Bird™ that vibrates on its own, four-legged felines are bound to be in heaven.
The holidays are fast-approaching, so pet parents may want to start shopping for their companions early! Luckily, there's no shortage of quality Hartz® pet products that cat owners can purchase to spoil their felines this season.